Now wouldn't it be lovely if July was going to be as hot as the new books being released. I can dream, can't I!
Anyway for those who are being observant this morning you will notice this post is for hot books being published in the UK that appeal to the YA and child sector of the population. If this is not for you, then do pop back at 12 noon when I will be posting a Hot Books for adults. I hate to leave anyone out.
So let us now take a journey through the lovely UK publishers to see what delights they have in store for us this July.
I can't start this post without two of my favourite authors. Firstly Zoë
Marriott sees the release of her awesome book Shadows On the Moon. I read this last week and found it quite breathtaking. It is released on the 4th July.
Secondly the delightful Keris Stainton brings out her gorgeous new book Jessie Hearts NYC. This book is must for anyone who grew up on a dose of American TV. It is published by Orchard Books on the 7th July.
From their imprint Doubleday, we have Blood Magic coming out on the 7th July. Tessa Gratton brings us her debut novel involving a spell book and quite a bit of gore. Click here for details.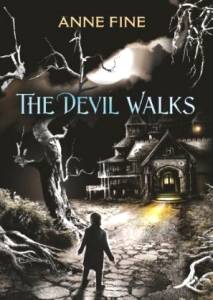 This is described as deliciously Gothic and creepy and comes from one of the UK's most prolific authors, Anne Fine. It comes out on the 7th July too. Click here to find out more. (Doubleday)
Orion Children's Books
Now Helen Moss is being hailed as the new 'Enid Blyton' so I am rather intrigued to read this book. It comes out on the 7th of July followed rather closely by the rest of the series between now and September. I believe a total of six books to come our way. To find out more, click here.
Another author with that Blytonesque approach is Lauren St John who will be releasing the second book in her series of Laura Marlin mysteries. Dead Man's Cove, the first book in the series won the Blue Peter Book of the Year Award for 2011 as well as Favourite Read 2011. To find out more, click here.
HarperCollins Children's Books
July finally sees the release of Hereafter by Tara Hudson. Described as 'a love story that crosses the divide between life and death.' A paranormal romance to help you get through the summer. To find out more click here.
Now who is looking for a good beach read, but want it YA rather than adult chick lit? Well this is the one for you. This is a follow up to Fortune and involves lots of globetrotting and back stabbing. 90210 style action. To find out more click here.
Bloomsbury Publishing
This is set in Victorian London and has that Gothic chill to it that is always a favourite with me. Violet takes part in seances with her fraudulent mother until Violet realises that she can really see ghosts and they seem to have taken an unhealthy obsession with her. A fabulous read. To find out more, click here.
This story surrounds Michaelangelo's most renowned statue of David. A statue that still to this day thousands flock to Florence to see. Mary Hoffman uses her narrative skills to bring the imaginary story of Gabriele to life, who is chosen to become one of Michaelangelo's models, drawn into a world of intrigue. Sounds exciting, doesn't it! To find out more, click here. The blog tours kicks off at Help I Need A Publisher on the 4th July, the same day the book is released.
Headline
For all you Glee lovers, look what Headline are bringing out. Excited? I can tell you are.
Mr. Schuester doesn't want the Glee club to lose its momentum over summer break, so he's talked Rachel, Finn and the crew into running a singing workshop for local kids. Out on the 7th July.
Here is a link to find our more.
Simon and Schuster
You can't hit the summer without a road trip book and this one really fits this bill. Amy's mother has moved from California to the East Coast and expects Amy to drive to her new home. Yet Amy hasn't ventured behind the wheel of car since her father died, so she ropes in Roger, the son of an old family friend to play chauffeur. This is out on the 7th July. To find out more click here. The blog tour for this book begins over at Daisy Chain Book Reviews on the 4th July.
In my household, Hilary Duff has reigned supreme for many years. I think I must have watched every episode of Lizzie Maguire - TWICE! So I am really intrigued by her first novel. This is a paranormal thriller filled with dangerous secrets and dark romance. Out on the 7th of July. Click here to find out more.
Catnip Publishing
This book been shortllisted for quite a few awards.
Powers and his son Boothe, alias MapHead,are visitors from the Subtle World – a world that exists side by side with our own. Previously, Boothe had an encounterwith a woman from Earth. Now twelve,MapHead has come to meet his mother for the first time. Click here for more information.
This is the third book in a series for the 7+ age range and finds a touch of Hollywood coming to Creakie Hall. How will the ghosts get on? With gorgeous illustrations by Tony Ross, this series has been rereleased and given a whole new lease of life, to be loved be a new generation of children. To find out more, click here.
Chicken House Publishing
I have a bit of a soft spot for Cornelia Funke, especially her book Inkheart which I still love.
Through a mirror is a dangerous world. For years, Jacob Reckless has enjoyed its secrets and treasures. Not any more. To find out more and read an extract, click here. The blog tour for this book kicked off yesterday on My Favourite Books - go check it out here.
A gripping post-apocalyptical adventure set in the ruins of London about a desperate race to find a relic of extraordinary power. Spectacular science-fiction debut from Philip Webb. Doesn't this one look fabulous. To find out more and read an extract, click here.
Pan Macmillan
I can see all of you Alyson Noel fans going weak at the knees with the release of Everlasting this month. This series is HUGE - over 3.2 million copies of the books in this series published. This is the sixth and final installment in the series. To find out more, click
here.
Egmont Publishing
The lovely Bryony Pearce sees the release of her debut novel Angel's Fury this month. Bryony will be appearing on this blog later in the year as part of The EDGE authors . If you want to know more about The Edge, please click here. The blog tour kicks off at Fluttering Butterflies on the 2nd of July, so don't miss it.
One fallen angel walks the Earth to bring mankind to its destruction.... To find out more, click here.
Templar Publishing.
When a mermaid has a first kiss she bonds for life. So she really doesn't want it to be her obnoxious neighbour that she accidentally kisses. This book comes out on the 1st July. To find out more, click here. The blog tour started over at I Want To Read That
yesterday.
Liberator is the long awaited sequel to Worldshaker, a whole new fantasy world for you to enjoy. Click here to find out more.
Atom Books
July sees the release of not only Wolfsbane by Andrea Cremer, but also the paperback version of Nightshade, the first book in this series. Calla can control her pack but not her heart...... To find out more, click here.
In the Gulf Coast region, where grounded oil tankers are being broken down for parts, Nailer, a teenage boy, works the light crew, scavenging for copper wiring just to make quota – and hopefully live to see another day. This looks like a fantastic thriller and comes out on the 7th July. Click here to find out more.
Phew! There are some really hot books coming out in July. Where to start! Why don't you just buy them all. I intend to.
Come back later if you want to see what fabulous adult books I think you might like.