Really Random Tuesday is a meme created by Suko at Suko's Notebook which is a way to post odds and ends--announcements, musings, quotes, photos--any blogging and book-related things you can think of.
**********
Firstly I have to apologise for my lack of commenting on blogs this week. I am having one of the busiest weeks I have had in ages and I am struggling to fit everything in. I am almost certain that normal service will resume next week, however this week you are just going to have to bare with me. I hate not being able to read everyone's blogs, unfortunately life sometimes makes it really hard for you to do everything you want.
**********
Some breaking news for all you Robin Hood fans.
RHCB signs up fantastic new Robin Hood trilogy by debut author Tim Hall
David Fickling Books is delighted to announce that they have successfully bid for three fantastic YA novels by debut author Tim Hall. The team at DFB made the deal for UK and Commonwealth rights (excluding Canada) with James Wills of Watson, Little Ltd.
David Fickling comments, "We are all very excited by Tim's writing and we believe that Tim has it in him to be a huge world-renowned writer. After meeting with him, we immediately got the sense that he loved to work with the stuff of story and had many, many tales to tell. For us that is beyond exciting, and we are very keen indeed to begin working on this trilogy and prepare it for publication."
The first book of the trilogy, Shadow of the Wolf, is set in Sherwood Forest in medieval England. However, if you think you know the story then think again. Tim Hall presents a Robin Hood more heroic and horrific than ever before: a blind, ruthless assassin and elemental creature of the forest. Fourteen-year-old Robin may not be able to see, but he learns to understand every sound that the forest makes – the heartbeat of a nearby bird, the sound of a deer drinking from a stream, the gentle rustle of an enemy boot passing through the foliage...
Tim Hall expertly weaves influences ranging from Japanese cinema to Norse mythology, making this novel a fabulously rich treat that works on multiple levels. Packed full of dark drama and unexpected plot twists, Shadow of the Wolf is an absolute page turner that will have teenage readers clamouring for its sequel.
Tim Hall previously worked as a news journalist for the Daily Mail and Daily Telegraph. Most recently, he spent almost two years in Bermuda running the news desk for the Bermuda Sun newspaper. Shadow of the Wolf is his first novel, and he has a clear plan for books two and three.
*********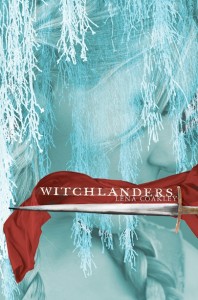 You know how excited I get about new books that are coming out soon? Well this one got me extremely excited. I only found out about it through Hannah's blog called 'My Book Journey' and I am so glad I did.
The cover is utterly gorgeous as well as the story.
Fiction Express have a new book beginning this week and the first chapter is free.
No-one performs on the circus trapeze like sixteen-year-old Rémy Brunel. But when the circus closes for the night, Rémy leads another life, as a cat burglar and jewel thief. Forced by the evil circus owner Gustave to attempt the theft of one of the world's most valuable diamonds, Rémy thinks it will be just another heist, but when she meets determined young detective Thaddeus Rec, her life changes forever. Will Thaddeus manage to rescue the jewel from Rémy's nimble fingers? Or is it really Rémy that he needs to save?
Doesn't it sound fabulous? Go and read the first chapter for free now!