On My Wishlist is a fun weekly event hosted by
Book Chick City
and runs every Saturday. It's where you can list all the books you desperately want but haven't actually bought yet. They can be old, new or forthcoming.
I have found four books whilst blogging this week, that really appeal to me.
I have seen a couple of different covers for this book and I have to say I prefer the other one to this. Anyway, this book has the essence of a Daphne Du Maurier book and may remind readers of her most famous book 'Rebecca'. I loved Rebecca and Jamaica Inn, so this is definitely one for me.
Goodreads Summary
His first wife was everything you're not. But was she everything she seemed?

Lily, a young woman left alone in the world on the death of her grandparents, finds purpose when she befriends Harry Summers, a grieving widower, whose wife Sarah recently took her own life in Barcelona. The pair fall in love and Lily finally finds the security she has never had. But Lily's life takes a darker turn when she realises there may be more to Sarah's death than meets the eye. Anxious to find the truth before she marries her beloved Harry, Lily sets off to Barcelona in search of answers. What she discovers is more shocking than she could ever have imagined.
************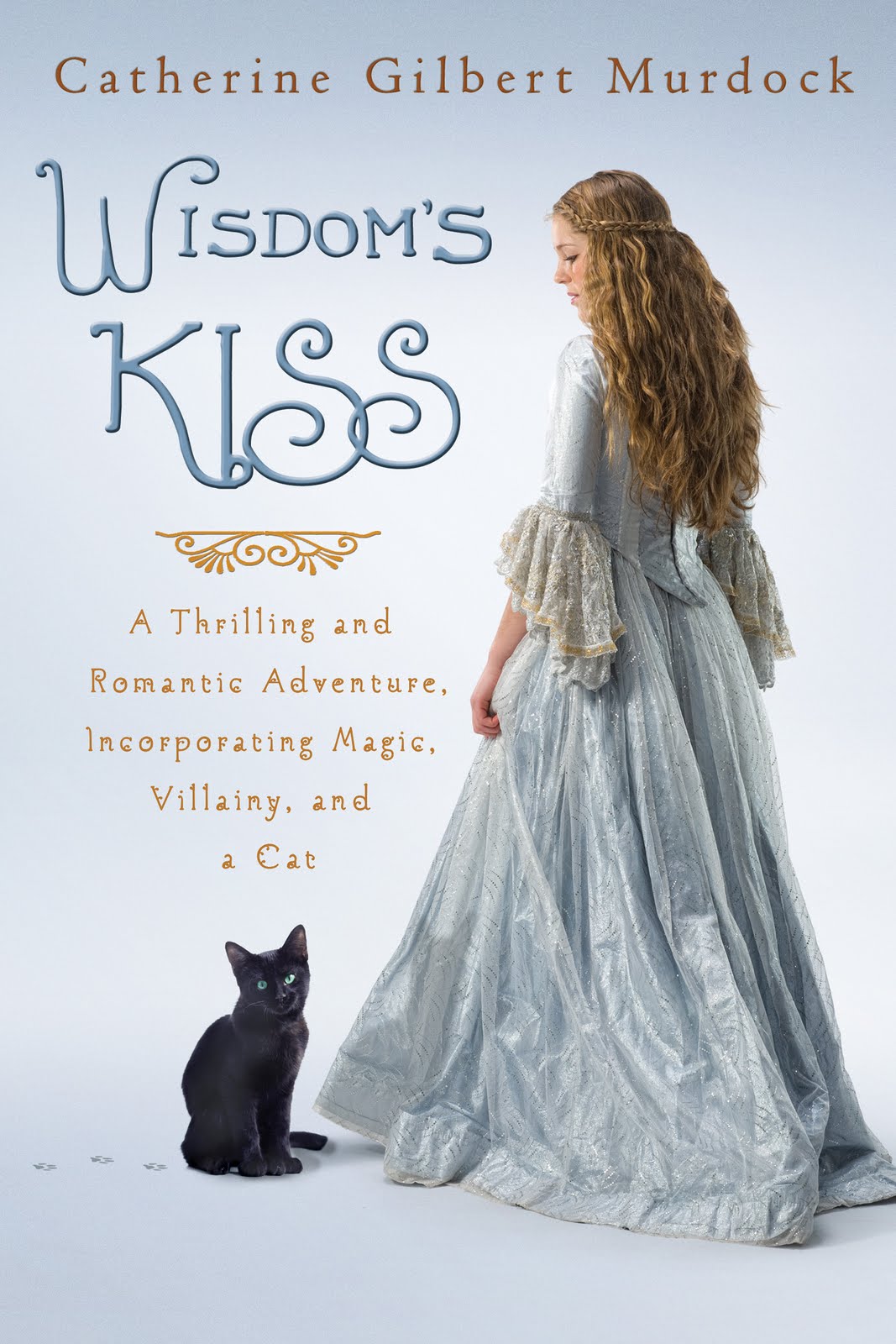 The reason I love the sound of this is because it is an epistolary novel. Need I say any more?
Goodreads Summary
Princess Wisdom, known as Dizzy, longs for a life of adventure far beyond the staid old kingdom of Montagne.
Tips, a soldier, longs to keep his true life secret from his family.
Fortitude, an orphaned maid, longs only for Tips.
These three passionate souls might just attain their dreams while preserving Montagne from certain destruction, if only they can tolerate each other long enough to come up with a plan. Tough to save the world when you can't even be in the same room together.
Magic, cunning, and one very special cat join forces in this hilarious, extraordinary tale by the author of Dairy Queen and Princess Ben. An incredibly creative tale told with diaries, memoirs, encyclopedia entries, letters, biographies, even a stage play, all woven together into a grand adventure.
**********
This looks and sounds utterly creepy. Just right for the winter evenings as they draw in. This is published by Penguin in the US, but I don't think they plan to publish it in the UK.
Goodreads Summary
The innocence of childhood,
the unknown of adulthood,
and the search for forgiveness . . .
Emily Stewart is the girl who claims to stand between the living and the dead. During the quiet summer of 1925, she and her brother, Michael, are thirteen-year-old twins-privileged, precocious, wandering aimlessly around their family's estate. One day, Emily discovers that she can secretly crack her ankle in such a way that a sound appears to burst through the stillness of midair. Emily and Michael gather the neighborhood children to fool them with these "spirit knockings."
Soon, however, this game of contacting the dead creeps into a world of adults still reeling from World War I. When the twins find themselves dabbling in the uncertain territory of human grief and family secrets-knock, knock-everything spins wildly out of control.
**********
The cover alone would make my buy this book! Shallow girl is back. It is paranormal and the main characters like to kill off ghosts!
Goodreads Summary
Cas Lowood has inherited an unusual vocation: He kills the dead.
So did his father before him, until he was gruesomely murdered by a ghost he sought to kill. Now, armed with his father's mysterious and deadly athame, Cas travels the country with his kitchen-witch mother and their spirit-sniffing cat. Together they follow legends and local lore, trying to keep up with the murderous dead—keeping pesky things like the future and friends at bay.
When they arrive in a new town in search of a ghost the locals call Anna Dressed in Blood, Cas doesn't expect anything outside of the ordinary: track, hunt, kill. What he finds instead is a girl entangled in curses and rage, a ghost like he's never faced before. She still wears the dress she wore on the day of her brutal murder in 1958: once white, now stained red and dripping with blood. Since her death, Anna has killed any and every person who has dared to step into the deserted Victorian she used to call home.
But she, for whatever reason, spares Cas's life.
*********
So there you have my Wishlist books. What are you coveting this week?