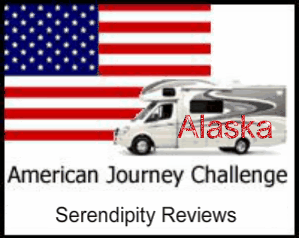 Are you all wrapped up?
Have you packed your thermals?
Don't forget your hat and gloves?
Ready?
Then hop into the Winnebago as we head off for Alaska for a week of virtual travel.
I have lots of lovely things planned for this week so I hope you will be happy to accompany me on my travels. There will be a couple of posts a day, but do feel free to just pop in when you can. I will leave the door on the latch, but do make sure you shut it as we may all freeze otherwise.
I have really enjoyed preparing this week for you and I have learnt a lot about Alaska, so I do hope you get something out of this too.
Pop back in an hour for the first Alaskan review of the week.