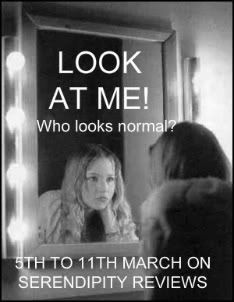 To kick off this week devoted to Self Image as well as the Skin Deep tour for Egmont, I am so pleased to have Laura Jarratt on the blog, to talk about how we look and what is hidden inside.
What matters most – our wrapper or what's inside?
One of the things that strikes me as crazy is how we judge people on what they look like. How do they dress? What piercings do they have/not have? What make-up do they wear? I've been through the phases where I've identified with one 'tribe' or another, where we dress the same way, even talk similarly, usually because we're into the same music. I understand how this says something to the world about the person you want to be and what you believe in. But what I don't get and never will is how if society's judgement says X is better-looking than Y, I'm supposed to rank them accordingly on who it's better for me to love, be friends with or even just hang out with. When I buy a chocolate bar, I choose on what I know the chocolate tastes like, not which has the best wrapper. Why should I choose my friends and the people I love differently?
If you look back over time, it's all mad anyway. Back when Reubens was painting his big nude ladies, being thin was definitely unattractive and obese was admired. Now we're pushed into the cult of 'thin is good and the thinner the better.' Whether that's healthy for us or not. Up until recently, we expected to have protracted courtships with our chosen partners before we decided who we wanted to be with; now someone's invented speed dating – judge someone on how they look and a few quick questions to see if they're worth dating again.
In my teens I had a couple of really good friends: let's call them Sarah and David. David was one of the nicest guys I knew. And I remember how one day Sarah said to me she found him strangely attractive but she could never go out with him because he was too ugly and what would people think? I told her I thought her attitude sucked to epic proportions. She never did forgive me for that but my opinion of her wasn't great afterwards either and I'm glad I told her what I thought. And yeah, I still think she's the one who lost out there, not him.
If you're going to make some judgement on a person based on what they wear then my opinion is you're probably going to be wrong about them because all Emos/Goths/Chavs/Hoodies/Rockers/Metalheads etc are not the same. They share some common interests but they have more that makes them unique. But to judge someone on how high society rates them on the beauty scale makes even less sense. How did we get so shallow?
There are numerous surveys that reveal, sadly, we are that shallow. That 'good-looking' people are more successful at work and earn more. Of course it makes no sense other than to show us how biased we are.
But I guarantee if you learn to look beyond the wrapper, you'll find some amazing people that you'd be so sorry to have missed knowing. Because the wrapper really says nothing very important at all.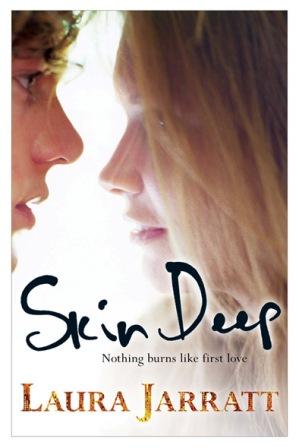 Thank you Laura for such a beautiful post.
Pop back tomorrow for my review of Skin Deep.
To find out more about Laura Jarratt: