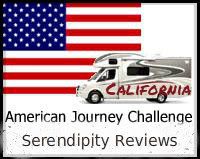 1) The Hollywood sign originally read Hollywoodland before it was altered in 1949. In 1932 a Broadway actress called Peggy Entwhistle committed suicide by jumping off the H.
2) California has more theme parks and amusement parks than any other state in America. Bearing in mind how popular Florida is, this one came as a bit of a shock!
3) Knott's Berry Farm is the oldest theme park in America. It was originally opened in 1940.
4) Mary Pickford and Douglas Fairbank were the first stars to buy a house and rebuild it in Beverly Hills. The house was called 'Pickfair' and had 22 rooms!
5) Los Angeles is also known as The City of Angels, as Los Angeles translates from Spanish to English as The Angels.
6) Los Angeles has 90 theatres and more than 300 museums, greater than any other state in the US.
7) The Gold Rush during 1848 to 1852, created the highest mass migration since the history of the world began. During the time, California's population went from 14,000 to 223,000.
8) Manhattan Beach is the home of the beach house used by Kelly and Donna in Beverly Hills 90210.
9) Walt Disney had an apartment built in the legendary fire station in Maine Street for his family and himself, so that he could keep an eye on the progress. The staff would know when he was in residence as he would leave a light on in the window. Since his death, that light has been left on permanently to remind everyone that his spirit still lives on in Disneyland.
10) One of the most famous cast members from Disneyland is Steve Martin.
Information gathered from the following sites:
http://holykaw.alltop.com/7-fun-facts-about-the-hollywood-sign
http://www.californiatravelexpert.com/California_Facts.shtml
http://voices.yahoo.com/famous-houses-pickfair-history-beverly-hills-340021.html?cat=54
http://www.pashnittours.com/funfacts.html
http://disneydestinations.msn.com/articles/5/27584087
http://venicebeachcotel.com/2011/06/05/interesting-facts-about-los-angeles-beaches/