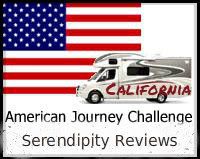 When I began looking for films set in California, I nearly drowned under the amount. I didn't realise just how popular a location it was. So I have had to narrow the list down drastically, so I am only showing you a small percentage of the films set there.
Back To The Future
We have to start with a classic! An 80's cult film that I must have watched hundreds of times. Back To The Future! This was released in 1985, the hilarious McFly family lived in Hill Valley, California.
Buffy The Vampire Slayer
Before Buffy hit the TV screens and made a world wide star of Sarah Michelle Gellar, there was the film version with Kristy Swanson and Luke Perry!!! This was first released in 1992 as an action comedy. Buffy is a cheerleader at Hemery High School in Los Angeles.
Top Gun
Top Gun was another huge cult film of the 80's. Partially filmed in The Naval Training Centre, San Diego in 1986. I just discovered via www.f
ast-rewind.com
that the house where Kelly McGillis was supposed to live in the film can be found at 102 Pacific Street, Oceanside.
Father of the Bride
Another classic film, although this one was from the 80's. The house from the film is situated in
Pasedena, California
and was also used for an Ashton Kutcher movie in recent years. According to Wikipedia (fountain of knowledge and mis-information) the films were inspired by the original Hallmark adverts of a happy couple looking back at their life through greeting cards.
The Terminator
Another well know film from the 80's. Filmed in Los Angeles, who can forget Arnie playing the cyborg assassin in the first instalment from the Terminator trilogy.
The A- Team
A more up to date trailer here for the 2010 film version of the popular TV series from the 80's - The A Team. Although this was filmed in Vancouver, it is supposed to be set in California.
The Bodyguard
I loved this film! Who can forget the late Whitney Houston singing 'I Will Always Love You'. The 1920's Beverly Hills mansion used for this film was also filmed in The Godfather.
As I mentioned earlier, these are just a small selection of the films that used California as a location, if you want to know more, then please check out the
Wikipedia list
for more information.