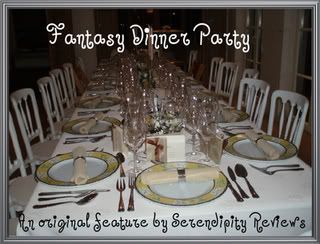 As part of the Witchstruck blog tour, I am really pleased to welcome Victoria Lamb onto the blog. Victoria was more than willing to share her fantasy dinner party so I shall pass you over to her.
KD Lang is a fabulous Canadian singer whose albums I adore. Her voice has incredible range, depth, and subtlety of emotion. It would be great to have such a consummate artist and a fellow Scorpio at my fantasy dinner party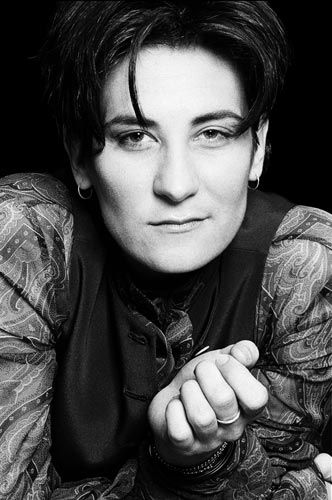 What can I say? The inspirational creator of brilliantly original TV shows like Buffy the Vampire Slayer, Angel, Firefly, Dollhouse etc. I'd like to ask him all those burning questions like 'Buffy and the Immortal? What was all that about?' and 'What would have happened in the cancelled second series of Firefly?'
If I'm allowed historical characters, I figured I can slip a fictional character onto my fantasy invitation list. Courageous, conflicted, intelligent, I'm convinced Snape would exhibit a softer side if plied with a little Muggle wine and some tiramisu.
John Cleese has referred to comedian Eddie Izzard as 'the Lost Python'. I can't think of a funnier dinner guest with his marvellous whimsy and physical humour. Bet he'd be a laugh washing up in the kitchen afterwards too.
Once voted amongst the Top 100 Most Influential People of the Twentieth Century, Emmeline Pankhurst is one of the prime reasons women are entitled to sexual equality today. A fiery and determined women, she chained herself to railings with the best of them and led the British Suffragette movement for decades.
What a fabulous dinner party. Thank you Victoria for sharing that with us.
Witchstruck by Victoria Lamb is published by Corgi on the 5th of July - retailing at £6.99, but presently on Amazon for £4.26!
To find out more about Victoria Lamb:
Twitter@ @victorialamb1
Website: http://www.victorialambbooks.com
Facebook: http://www.facebook.com/victoria.lambauthor