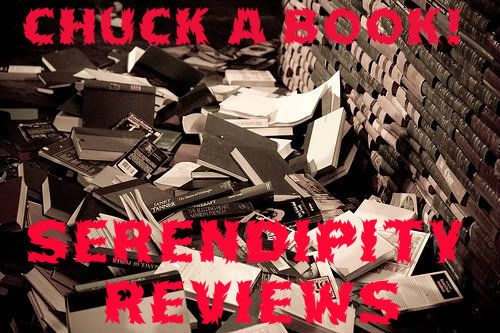 1) The best book you have ever read.
Argh! Seriously? So, so difficult. I'm going to go with American Gods by Neil Gaiman because it is amazing in so many ways: incredibly clever, with a wealth of mythological knowledge behind it, yet accessible, exciting and funny.
2) A book you loved from your childhood.
Again: just one? You are a mean lady Viv! I'm going for A Little Princess by Frances Hodgson Burnett, because I read it multiple times - I must have, I still know the plot really well. Close contenders were whole series where I can't actually identify a specific book I loved (the Famous Five, the Hardy Boys, Willard Price's Adventure series).
3) A book that made you laugh.
A recent laugh-out-loud read was Graffiti Moon by Cath Crowley. Her characters were just so witty and funny.
4) A book you could not finish.
The Lord of the Rings. Sorry, but life's too short. I found the level of descriptive detail suffocating and couldn't get to a point where I cared. It felt self-indulgent (on Tolkein's part) and unproductive to me. I know, I know...
I'm not a lover of traditional blokey High Fantasy, but I've loved a lot of recent YA fantasy written by women.
5) A book that made you swoon.
Gillian Philip's Firebrand. I have a definite thing for Seth MacGregor - sexy bad boy faery.
6) A book you can't wait to read.
Wolfsbane, the third in Gillian Philip's series that began with Firebrand. As I write this, it's due out in a fortnight and I have it on pre-order.
7) A series you have read and loved.
Nicole Peeler's Jane True series: sexy, sassy urban fantasy in a world where every kind of magical creature exists among us. I love the character development in the series too - I feel that some series have a sort of sitcom like quality to them, where everything is reset at the end of each book/episode ready for the next. This series isn't like that, and I think that's a really good thing.
8) A book that made you cry.
Life on the Refrigerator Door by Alice Kuipers. It's essentially an epistolary novel, told in the form of brief notes between a busy single mother and her fifteen year old daughter. It's very short, but packs
a real punch, as the mother discovers she has cancer and the notes soon chronicle her treatment (that's not a spoiler, the blurb tells you that much!). I hadn't long lost my own mother to cancer when I read this, but I think it would always have made me cry.
9) Your guilty pleasure book.
Speaking as an adult lover of teen and kids' fiction, I don't think we should feel guilt for anything we read :)
That said, I think what comes closest to this question for me is the Harry Potter series. I've re-read the whole series at least once since the last book was out (I very rarely re-read). I have an odd relationship with Potter, I mean, there are issues with the way they're written, and I would get frustrated with kids at college who've read nothing else and assume there is no better writer in the world simply because of their success and popularity. And yet, the plotting is amazing and it is a world you can get lost in, and I do care about the characters. I can't wait until my youngest (8) can read through the series and we can talk about them.
10) A book that took you out of your comfort zone.
Alice Walker's Possessing the Secret of Joy. An amazing book, but oh my god, so harrowing to read. I was in my late teens when I read it and didn't know anything about female genital mutilation, so it was a real shock, but supremely well done. I read it because I'd enjoyed The Color Purple so much, and although that is also a shocker (so I knew she dealt with difficult topics), it also celebrates women and female community so there is hope and positivity.
Some fabulous books there from Beth. I shall definitely be exploring Life On The Refrigerator. I have also recently downloaded the first book in the Nicole Peeler series. If you would like to take part in Chuck A Book, then please email me at vivienne_dacosta@hotmail.com.