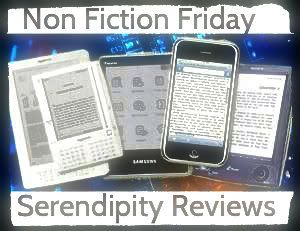 Pages - 254
Published by Simon and Schuster in March 2012
In The Magic a great mystery from a sacred text is revealed, and with this knowledge Rhonda Byrne takes the reader on a life-changing journey for 28 days. Step by step, day-by-day, secret teachings, revelations, and scientific law are brought together to form 28 simple practices that open the reader's eyes to a new world, and lead them to a dream life.
I really do love the self help books by Rhonda Byrne. I know they don't necessarily tell us anymore than has already been written many times over, but I do find them extremely inspiring.
The main theme within this book is about being grateful. Being grateful for everything that life gives you (which is something we all often forget to do) will attract more of the good things. How often are you thankful for your health? Or do you just take it for granted until you become ill? I think we tend to forget what is really important in life and this book helps to remind us. Using the
exercises provided, which you carry out over a 28 day period, this book really makes you look at everything you have and aims to turn you moaning to being grateful. It is about learning to be thankful for what you do have, rather than dwelling on what you don't.
Now I am quite well known in my close little circle for my pessimism, but over the years I have learnt that dwelling on things that haven't happened yet really don't get me anyway. Worrying constantly about what might be, often encourages these things to occur. This book helps you to focus on what you do want and be thankful for the good things that come your way.
Over the 28 day period, on using this book religiously, I discovered that small amounts of money came to me at the strangest of times, my relationship with my children became less stressful and more enjoyable and I got upgraded in my seats for a London show. All I had to do was learn to be thankful in advance of the things that I really wanted and surprising things did change.
By doing the exercises for nearly a month, I found they stayed with me and I am still trying to use a different one every day. As each day progressed, I found myself becoming calmer and more at peace with the events happening around me, I wasn't continually becoming stressed by the little things.
If you believe in the law of attraction as I have always done, then you will find this book makes your day more magical. By being grateful for things you are attracting more of what you want. It is as simple as that. I am now getting into the habit of thanking everyone and everything in my life. Even waking up in the morning will find me being thankful for a brand new day.
If you are looking to change your life and need to improve on how you view the magic that surrounds you, then I would definitely recommend this book. One of the best self help books I have read in a long time.