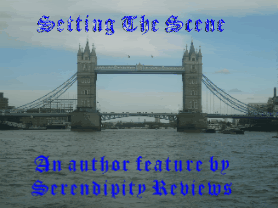 Today on the blog I have the very talented Kenneth Oppel as part of the blog tour for Suck Wicked Intent which has to be one of the darkest Young Adult books I have read in a long time.
Since This Dark Endeavour and Such Wicked Intent are prequels to Mary Shelley's Frankenstein, I inherited the setting of
Geneva
,
Switzerland
. I wanted to be sure what
Geneva
was like around 1795 so I did some research and was quite excited by this old map of the city, which was defended by massive fortifications. The gates closed at
10pm
every night and didn't open till dawn the next morning. Even the harbour was secured with giant chains across its mouth.
The city itself certainly plays an important part in the first novel (it is home to the mysterious alchemist Julius Polidori and his "pet" lynx, Krake) but even more important was where my Frankenstein brothers and Elizabeth Lavaneza lived: Chateau Frankenstein. And this I got to invent.
Chateau Frankenstein is pretty much the coolest place you could hope to grow up. It's got turrets and ramparts and dungeons and a dock and secret passages. As a visual reference I used the Chateau de Chillon from
Switzerland
.
It was big enough that my characters could carry on their investigations unnoticed, and contained a multitude of hiding spaces and secret chambers, including the Dark Library, built within the core of the chateau.
In Such Wicked Intent, Chateau Frankenstein turns out to be even older and bigger than Victor and the others realized. Beneath the chateau is a complex series of caves which contain primitive animal drawings -- and also drawings of humans, some of whom look rather bigger than a human being ought to. And these caves were in part inspired by the fabulous
Lascaux
caves in
France
:
Of course, in my caverns, Victor and Elizabeth discover more than just drawings. Oh, and Chateau Frankenstein also has a secret room accessed only through a keyhole in the sky, and which leads to the Spirit World -- but I don't want to give any more away.
Such Wicked Intent was published on the 2nd of August by David Fickling Books and is the second book in the series. This Dark Endeavour and Such Wicked Intent are both prequels to Mary Shelley's Frankenstein.
To find out more about Kenneth Oppel: