Last week I received a little gift from Tinder Press which when I opened it had me drooling. I had been sent details of all the new books coming out with this bold new imprint from Headline. The team behind Tinder Press were responsible for bringing you such literary wonders as The Snow Child and When God Was A Rabbit, so you can tell straight away that you will be in for a treat when the following books are published.
Now you know I don't like to drool alone, so I thought I would show you some of their books that have caught my attention that will be unleashed on the literary world in 2013 with a short description from Amazon.
Amity and Sorrow by Peggy Riley - this one has to be the cheerleader of the new imprint as I heard about this book before summer had even arrived. I was lucky enough to receive an ARC of it too, which I am looking forward to reading very soon. It will be published at the end of March 2013. It has been described as 'Lovely Bones meets Witness'!
In the wake of a suspicious fire, Amaranth gathers her children and flees from the cult where her children were born and raised. Now she is on the run with no one but her barely-teenage daughters, Amity and Sorrow, neither of whom have ever seen the outside world, to help her. After four days of driving without sleep, Amaranth crashes the car, leaving the family stranded at a gas station, unsure of what to do next. Rescue comes in the unlikely form of a downtrodden farmer, a man who offers sanctuary when the women need it most.
Instructions for a Heatwave by Maggie O'Farrell will be published at the end of February. This author won the Costa Novel award with her best selling novel The Hand that First Held Mine. The author's latest book
is described as '

a portrait of an Irish family in crisis in the legendary heatwave of 1976'.
It's July 1976. In London, it hasn't rained for months, gardens are filled with aphids, water comes from a standpipe, and Robert Riordan tells his wife Gretta that he's going round the corner to buy a newspaper. He doesn't come back. The search for Robert brings Gretta's children - two estranged sisters and a brother on the brink of divorce - back home, each wih different ideas as to where their father might have gone. None of them suspects that their mother might have an explanation that even now she cannot share.
The Son by Michel Rostain will be published in April and I think you might just need tissues for this one. This book is a mixture of fiction and memoir.
We first meet Michel eleven days after the death of his son Lion. Lion was lost, suddenly, to a virulent strain of meningitis and it's left his father and entire family reeling. We join Michel on his personal journey through grief, but the twist that makes the journey truly remarkable, and tips this true story into fiction, is the fact that we see it all through Lion's eyes.
Snapper by Brian Kimberling will be published in May 2013.This author has been described as hilarious and for that factor alone I want to read it.
Nathan Lochmueller studies birds for just enough money to live and learn on. He drives a glitter-festooned truck, the Gypsy Moth, and he is in love with Lola, a woman so free-spirited and mysterious she can break a man's heart with a sigh or a shrug. Around them swirls a remarkable cast of characters: the proprietor of Fast Eddie's Burgers, the genius behind "Thong Thursdays," Uncle Dart, a Texan who brings his swagger to Indiana with profound and nearly devastating results; a snapping turtle with a taste for thumbs, a German Shepherd who howls backup vocals, and the very charismatic state of Indiana itself. And at the centre of it all: Nathan, creeping through the forest to observe the birds he loves, and coming to terms with the accidental turns his life has taken.
The Yonahlossee Riding Camp for Girls by Anton DiSclafani doesn't have an easy title to say! But the cover is my favourite of all of them. This will be published in June 2013. This is a book with a southern feel to it and is set in the 1930's. Described as a coming of age novel.
Thea Atwell is fifteen years old in 1930, when, following a scandal for which she has been held responsible, she is 'exiled' from her wealthy and isolated Florida family to a debutante boarding school in the Blue Ridge Mountains of North Carolina. As Thea grapples with the truth about her role in the tragic events of 1929, she finds herself enmeshed in the world of the Yonahlossee Riding Camp, with its complex social strata ordered by money, beauty and equestrienne prowess; where young women are indoctrinated in the importance of 'female education' yet expected to be married by twenty-one; a world so rarified as to be rendered immune (at least on the surface) to the Depression looming at the periphery, all overseen by a young headmaster who has paid a high price for abandoning his own privileged roots...
Now the following two authors don't have gorgeous covers for their books available yet, but they still deserve a shout out!
The Outline of Love by Morgan McCarthy will be published in May 2013.
Persephone Triebold has grown up in the strange desolation of the Scottish Highlands, raised by her anxious father and memories of her dead mother. Inexperienced in the rules of friendship, sex and love, Persephone takes the opportunity to replace uninhabited mountain ranges with city life and leaves to study for a degree in London.
Parties, new friends and the polluted splendour of the capital intoxicate Persephone at first, but fail to supply her with the grand passion she wants. It's only when she meets the literary star Leo Ford, a former singer who has become a celebrated writer, that she finds someone she can love. Though Persephone succeeds in entering Leo's circle of friends she finds him to be as elusive as he is sought after. And she becomes increasingly curious about the incident in his past of which no one ever speaks...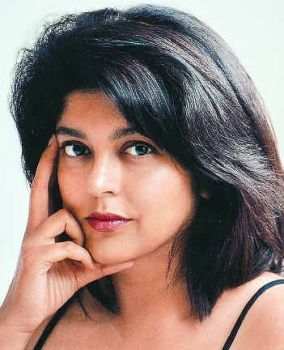 The Hope Factory by Lavanya Sankaran will be published in April 2013
Two families. One city. Too many secrets
Anand is a Bangalore success story: successful, well-married, rich. At least, that's how he appears. But if his little factory is to grow, he needs land and money and, in the New India, neither of these is easy to find.
Kamala, Anand's family's maid, lives perilously close to the edge of disaster. She and her clever teenage son have almost nothing, and their small hopes for self-betterment depend on the contentment of Anand's wife: a woman to whom whims come easily.
But Kamala's son keeps bad company. Anand's marriage is in trouble. And the murky world where crime and land and politics meet is a dangerous place for a good man, particularly one on whom the wellbeing of so many depends.
Is it wrong to want them all? Which ones are you most interested in?