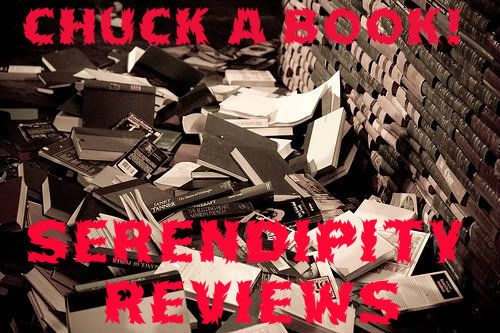 Today I have Pruedence from The Library Mouse on the blog talking about all the books she loves!
1) The best book you have ever read.
This really isn't an easy question to start with. In all honesty I don't have a best read ever. There are simply too many amazing books out there (that I either have or have not read), and I could write you a list that simply goes on, and on and on and on... and on. But I'm guessing you would like just one. Ok one of the several fantastic books I came across more recently would have to be Finding Sky by Joss Stirling.
2) A book you loved from your childhood.
It was a collection of local Italian tales of which I can't remember the title. Seeing as that is of no help :p I'd have to say Ella Enchanted by Gail Carson Levine.
3) A book that made you laugh.
Ok well I'm going to have to go with The Undomestic Goddess by Sophie Kinsella on this one. It had me in fits of laughter everywhere I went, not to mention all the "weirdo" glances it earned me from onlookers....
4) A book you could not finish.
Truthfully there aren't many, but I have recently come by one that I just couldn't get into. Unfortunately I simply didn't get along with The Greatest Love Story of All Time by Lucy Robinson.
5) A book that made you swoon.
Ummmmm the list is endless here too but I suppose if I really had to, like really really really had to.... Sweet Evil by Wendy Higgins.
6) A book you can't wait to read.
I simply totally utterly cannot wait to get my hands on Clockwork Princess!! Aaargh the suspense is killing me!!!
7) A series you have read and loved.
I have read and re-read and re-read again the Twilight series. And I've loved it every time. I hate to be like the masses but on this one I'm going to be a good little sheep and follow the heard
8) A book that made you cry.
This is going to sound weird and possibly pathetic but Pushing the Limits drew tears of both joy and sorrow from me. It's better sweet and truthful reality was brutally heart renderingly honest.
9) Your guilty pleasure book.
Ummmm.... I'm not sure I should confess.... I mean if it's guilty pleasure book surely it should remain a secret right? Ok ok ok twist my arm. It would have to be To Catch A Pirate by Jade Parker.
10) A book that took you out of your comfort zone.
Ok this is going to sound strange but I'm going to say The DaVinci Code by Dan Brown. The thing is thriller murder mysteries have never been my thing. They're always too clever for me and by the end I'm like "what...how... when....HUH?!" The author usually loses me by chapter 5. But with The DaVinci code I pushed myself out of my comfort zone and read something I would have never picked up in the first place, and actually really enjoyed it.
Thanks Pruedence for such great answers. If you would like to take part in Chuck a Book, then please email me at vivienne_dacosta@hotmail.com