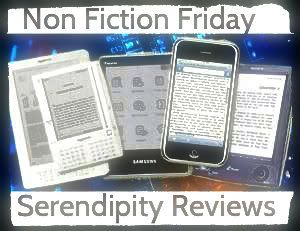 Published May 2012 by JADD Publishing
One of the biggest problem areas for writers is conveying a character's emotions to the reader in a unique, compelling way. This book comes to the rescue by highlighting 75 emotions and listing the possible body language cues, thoughts, and visceral responses for each.
Written in an easy-to-navigate list format, readers can draw inspiration from character cues that range in intensity to match any emotional moment. The Emotion Thesaurus also tackles common emotion-related writing problems and provides methods to overcome them.
This writing tool encourages authors to show, not tell emotion and is a creative brainstorming resource for any fiction project.
*********
Recently on reviewing my own writing and talking to others, I realised I had fallen into a typical first time writer's pot hole. I had developed a habit of telling my audience what was going on rather than showing them through my characters. So I went back to the drawing board, to work out what I need to change and I realised my characters needed to reflect what was happening to them through their actions.
After talking to a few people on Twitter, I was told about this book, which I quickly downloaded onto my Kindle.
This book is a fabulous addition to my writing reference list. It gives you an index of emotions, so you can quickly find what you are looking for. Once you find the right page, it not only tells you the physical signs each emotion displays, but it also indicates the internal sensations felt by a character, so ideal for first and third person narrative. It also shows you how each emotion may escalate so you can see how characters would develop during prose.
As you work your way through the book you will find lots of writer's tips too which will help you to develop well rounded three dimensional characters.
The only thing I regret with this book is buying the Kindle version instead of a physical copy and I might invest in one soon. The main reason is that when you are writing you don't want to spend time searching through your Kindle for the right page - it would be so much easier to have the book by my side to flick to the relevant information that I need.
Since using this book, it has spurred me on to develop my own version of the thesaurus. Using an A4 notebook, I have labelled each page with an emotion and now when I'm reading or watching TV I can jot my own version down for future reference.
This book was an excellent purchase and I would definitely recommend it to anyone writing as it will help you to develop your characters really well. A must for all first time writers.