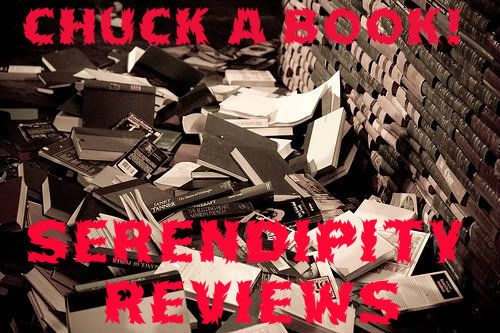 1) The best book you have ever read.
Easily, The Secret History by Donna Tartt. It has since become a book that I re-read every single year. In terms of characterisation it's unquestionably accomplished and it truly has the best first line ever written. If that first sentence doesn't make you curious then nothing will.
2) A book you loved from your childhood.
The Snow Spider by Jenny Nimmo – a tale of loss, beauty and magic that intertwines with my own memories of being a nine year old on a hot sunny day. The first book I ever physically bought (having relied on the library previously) and still one of the best I've ever read.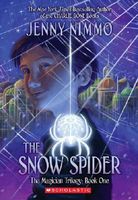 3) A book that made you laugh.
Going too Far by Jennifer Echols. I've read better books, I've read more continuously hilarious books but the use of the phrase "sullen malarkey" made the hot guy sitting next to me on a plane give me odd looks as I snorted complimentary wine all over my Kindle. Jennifer Echols, you are ENTIRELY TO BLAME for me not hooking up with said hot guy.
4) A book you could not finish.
I am a determined reader. There are few books I haven't battled with to the end (apart from
House of Night by PC Cast, which I literally threw across the room in disgust). However,
when John Green wrote Paper Towns I was surprised by how much I entirely hated it. So I
put it down and several months past. AND THEN I TRIED IT AGAIN. I can't say that I liked
certain characters more but I loved the book… I suddenly GOT it. So my DNF story is one that carries a message – if you don't like it then consider trying it again another day. Even if it's written by PC Cast.
5) A book that made you swoon.
The Sky is Everywhere by Jandy Nelson. Joe Fontaine. Bat. Bat. Bat.
6) A book you can't wait to read.
Quintana of Charyn, which is the final book in the Chronicles of Lumatere by Melina Marchetta. The first two books (Finnikin of the Rock and Froi of the Exiles) have been truly extraordinary. Marchetta made a bold move from her exceptional contemporary titles (not least the wonderful Jellicoe Road) to high fantasy and has intricately laced her Lumateran stories with issues that are entirely relevant to the world we live in today. Brillliant.
7) A series you have read and loved.
Chaos Walking by Patrick Ness. The series as a whole is one of the most amazing and original stories out there – and I don't mean just in YA, it's an exceptional piece of writing on any level. I work in a library and The Knife of Never Letting Go is the one book that I continually place in people's hands. Oddly, I hated the first book for the first thirty pages but made myself read on – thank God I did because Ness's story is one that is not only worth reading but also holds messages that resonate whether you are aged thirteen or thirty.
8) A book that made you cry.
The Poisonwood Bible by Barbara Kingsolver. An amazingly complex story which led to me sitting sobbing to the point of nausea. When my then boyfriend asked me why I continued to read something that made me so sad I explained that the fact that words on a page could elicit such a dramatic reaction must mean that they were special ALL BY THEMSELVES.
9) Your guilty pleasure book.
Any crime fiction. Or anything with a boarding school. Seriously , if Tess Gerritsen and Jo Rowling could team up then that would be my own personal crack cocaine. If I had to choose but one guilty pleasure, though, it would maybe be Coma by Robin Cook.
10) A book that took you out of your comfort zone.
Revolution by Jennifer Donnelly. I really don't like historical fiction, yet this book had me so
invested in the story line that I literally had to look up the truth on Wikipedia because
Donnelly had me so invested in the story of the French revolution that I desperately wanted
the truth I knew to be just an example of poor history lessons and a bad memory. Sadly, it
wasn't yet I kept reading because sometimes a happy ending isn't the be all and end all of a
Thank you for some fabulous books to check out Sya.
Sya is one of the ten finalists for the BlogInk competition to win a year's paid contract as a reviewer for MiraInk along with a lap top or IPad. To help her chances of winning, please click on the YouTube video below.
If you would like to take part in Chuck A Book then please email vivienne_dacosta@hotmail.com.