Today on Chuck A Book, I am really please to welcome Siobhan from
Totally Bookalicious
.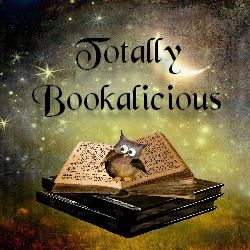 1) The best book you have ever read.Oh Dear I have read so many books that I loved but I think if I had to pick one it needs to be Boys Don't Cry by Malorie Blackman. I adore this book. It's the first book I managed to have a strong connection with because I could relate the main character because he is a single teen parent and so was I. And Malorie is just a genius.
2) A book you loved from your childhood.
Oh now is easy. Harry Potter! I grew up on those books. Book 1 was released when I was 10 and the last one was released when I was 20 and my son was nearly 1. Quite scary but pretty amazing how I really did grew up with Harry Potter. lol. However, my favourite one is Prisoner of Azkaban. I loved it so much.
3) A book that made you laugh.
Swim the Fly by Don Calame. Rarely do I find myself actually laughing out load a book but this one did. I was in stitches most of the time because it just so funny. It's got that typical boy crude humour and I don't know why but I find that funny. I was meant to be boy I think lol.
4) A book you could not finish.
Running for cover don't want attack for this. But Throne of Glass by Sarah J. Maas. I tried my hardest to get into that book and really wanted to like it. Sadly it just wasn't for me. It sounded really good and I thought I would enjoy it but I couldn't even make it past page 50.
5) A book that made you swoon.
Beautiful Disaster by Jamie McGuire. Travis OMG. It's the bad boy-slighty crazy thing he has going on. I can't help myself. Lol. This book just blew my mind and so did Travis. I have many other books that made me swoon but Travis is right at the top of my 2012 swoonworthy males.
6) A book you can't wait to read.
What just one? There are so many I want, no, that I need! Although right at the top is Autumn Rose (The Dark Heroine #2) by Abigail Gibbs. I read Dinner with a Vampire (The Dark Heroine #1) a few weeks ago and it's my favourite read of 2012. I need the sequel and I am going to go insane waiting until Aug 2013.
7) A series you have read and loved.
Twilight Saga! Yeah I know, Lol but these books are like my babies! They are precious to me. They aren't the best books in the world. However, they are the books that got me hooked on reading and I still love them. I usually read them at least twice a year and they are also my go to books to help me if I am in a reading slump.
8) A book that made you cry.I think almost every book I read I cry at. I cry easily but one book that comes to mind it Forbidden by Tabitha Suzuma. I have never cried so much in my life over a book. I was a complete mess. After I finished it, it took me around 30 minutes to stop and then even the next morning I ending up crying. It still brings a lump to my throat when I think about it.
9) Your guilty pleasure book.
Easy Peasy, Fifty Shades of Grey! Oh yeah!! Well actually, any book within that genre are my guilty pleasure. They are so naughty and in my mind I keep thinking I should not be enjoying these so much but I couldn't help it I got hooked lol.
10) A book that took you out of your comfort zone.
Honestly, I don't think I have a comfort zone now when it comes to reading. I am pretty much opened to try anything new. When I first got back into reading though all I read was paranormal but I wanted to try something else so I picked up Forest of Hands and Teeth by Carrie Ryan. A Zombie Dystopia. At first it took me a while to get into it because at the time it wasn't my usual pick but I ended up loving it and now I like to keep my mind open to trying new genres.
Thank you Siobhan for an excellent post. If you would like to take part in Chuck A Book, then please email me at v
ivienne_dacosta@hotmail.com
.