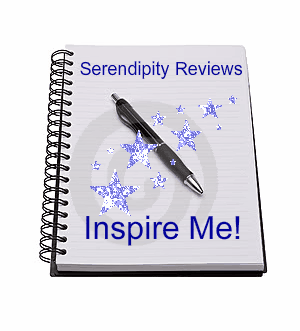 As part of the From What I Remember blog tour, I am pleased to have authors Stacey Kramer and Valerie Thomas on the blog discussing what inspired them to write From What I Remember
We've spent over twenty years working in the film and television business, both writing and producing movies and television. Stacy still writes movies and TV, in fact. Many of the movies we loved and made (JAWBREAKER produced by Stacy, for example) were teen movies. Movies that are no longer really getting made because the action blockbuster that can reach a wider swath of audience has replaced the smaller teen movie. We wanted to write a book with the feel of these older films. So much of our inspiration for FROM WHAT I REMEMBER came from movies and TV. We tried to capture the spirit, the fun, the adventure and the humor of some of our favorite teen movies. Movies like CLUELESS or PRETTY IN PINK or THE BREAKFAST CLUB.
We vowed to write the best teen movie you'd ever read as a book. So with that in mind, we set about finding our characters. And soon, Max and Kylie and Will all revealed themselves and we rather quickly fell in love. In looking for a fun structure in which to place these kids we needed a ticking clock, some kind of race to the finish line, hence the idea of graduation was born. The movie HANGOVER was a huge inspiration for the plot.
We thought we'd just give you this picture of Bradley Cooper as an extra. So easy on the eyes isn't he? Who needs Zach Galifinackis and Ed Helms in there. We only have eyes for Bradley and kind of thought you'd agree, no?
In terms of tone and style. We're huge fan of MY SO CALLED LIFE, another inspiration. The cadence of the dialogue is so wonderful, it's almost symphonic in it's authenticity and breeziness.
And then, of course, there are all the contemporary YA novels we love that served as our muse. Books like NICK AND NORA'S INFINITE PLAYLIST and NAOMI AND ELI'S NO KISS LIST, both by David Levithan and Rachel Cohn; SOMEDAY THIS PAIN WILL BE USEFUL TO YOU by Peter Cameron; LOOKING FOR ALASKA by John Green; FOREVER and DEENIE and too many books to remember by Judy Blume; THE PERKS OF BEING A WALLFLOWER by Steve Chbosky. And there are the adult novels we love that inspire us. Novels with the flavor of teen book, populated by younger characters but where the themes of love and loss and the spirit of adventure are abundant. Books like Michael Cunningham's A HOME AT THE EDGE OF THE WORLD or Michael Chabon's THE MYSTERIES OF PITTSBURGH or even oldies (but still goodies) like THE DUD AVOCADO by Elaine Dundy.
Poetry is not normally something that we turn to for insight into character but for this particular book, we found Ruth Forman's WE ARE THE YOUNG MAGICIANS
incredibly inspiring. Her writing is luminous and expressive and incredibly youthful. More than any other poet we've read recently.
Lastly, both the California and Mexican coast, where we've both lived (California) and traveled extensively (Mexico) are a big part of both of our lives and we liked the idea of setting a story there even though we both no longer live there (we now live in New York City and New Jersey, respectively). We've both driven from California into and through Baja, Mexico and it's one of our favorite journeys, both for the landscape (awesome), the food (fantastic) and the people (lovely). If you get a chance, we highly recommend a holiday in Baja. Who knows, maybe it'll even inspire you to write a book!
To find out more about Stacy Kramer and Valerie Thomas:
Twitter: @
val_thomas and @

stacy_kramer
If you would like to win a copy of From What I Remember then please click here.