1) The best book you have ever read.
The Hobbit! It's my favourite book of all time. Question 2 is link to this and you can read why there.
2) A book you loved from your childhood.
Again this has to be The Hobbit!! When I was in year 6, so 10 or 11 years old, the class teacher, who was brilliant, would read to us every Friday afternoon before we went home. The book he read was The Hobbit and it was just so amazing and exciting and I remember just sitting there with the rest of my class listening to the story. Even the 'naughty' kids would sit and listen which always made me think the story was incredible because nobody did anything other than listen. When he got to the end of the book the whole class asked for it to be read again.
3) A book that made you laugh.
Books make me laugh all the time. I often find things funny that no one else does, I can't help myself the littlest of things make me laugh. I recently started Decked with Holly and that has had me chuckling to myself. And Tom Clempson's One Seriously Messed Up Week was so funny!!! I can't wait to get my hands on his next book!
4) A book you could not finish.
I try my hardest to finish every book I read because it's the blood sweat and tears of another human being, sometimes I feel like I see into an authors soul when I read their books. But sometimes no matter how hard I try I can't always get to the end. Two that stand out are Generation Dead by Daniel Waters and Here Lies Bridget by Paige Harbison. I really did try!!
5) A book that made you swoon.
This is an easy one for me to answer. I recently discovered The Vincent Boys/Brothers!! OH! MY! WORD! I loved them even though I'm a 30 year old woman. I think what I loved most though was the fact that these YA books actually dealt with YA subjects. I know people always seem to question sex in teen/YA books but it needs to be addressed and I think Abbi Glines does a brilliant job. I've since downloaded more of her books.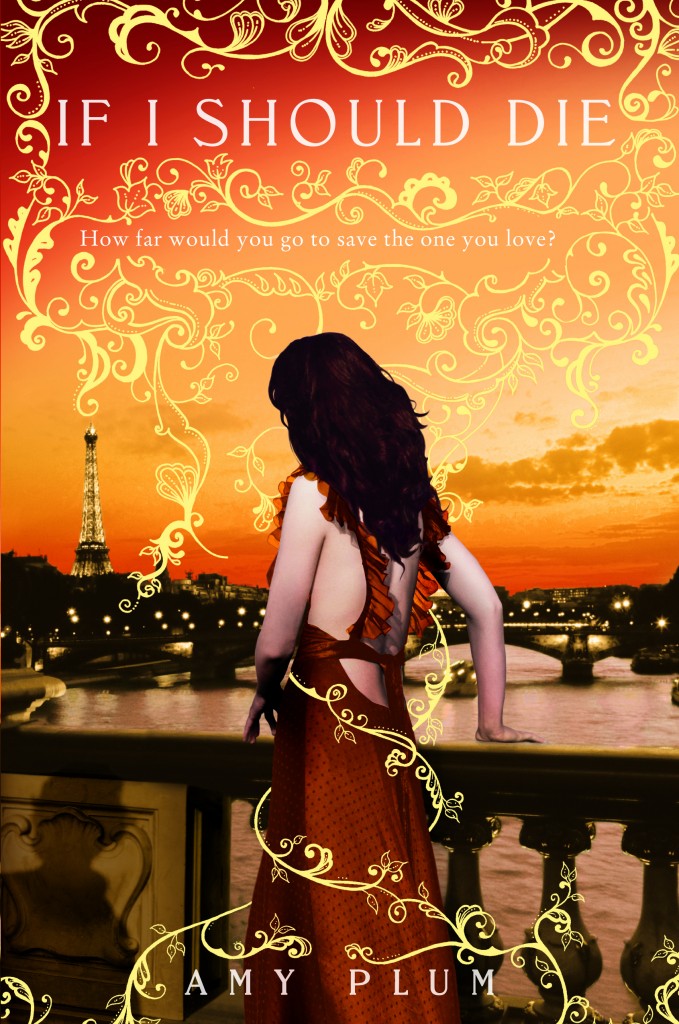 6) A book you can't wait to read.
Wow!! There are so many I want to get my hands on!! I Even sent Amy Plum a picture of a very nice looking man in a library in the hope she would send me a copy of If I Should Die! In my defence she did ask for it! Haha! I cant' wait to read that book and anything Amy writes in the future. I'm also really looking forward to Goddess by Josephine Angelini, Book 3 of Daughter of Smoke and Bone by Laini Taylor, Splintered by A.G. Howard. My list is endless. But if I had to pick just one I think I would got with Laini Taylor's book 3 of Daughter of Smoke and Bone, I've been in love with all the characters right from the get go and I have to believe there's some kind of happy ending. Laini's writing is just so beautiful and I'm really cited for the next instalment.
7) A series you have read and loved.
There are so many but I'm going to say Harry Potter. I know it's been said a few times here on Chuck a Book but it's just brilliant and I think it was possibly the first full series I read. During my teens and early 20s I didn't do much reading for pleasure and once I started working at Waterstones all that changed! Well actually I started Harry Potter before I worked there because one night on holiday in Spain I was rather sick and stayed in bed and Harry Potter and the Philosopher's Stone was on tv and I fell in love with it. So I bought the books and became rather excited with each new release.
8) A book that made you cry.
I'm rather hard with my emotions, a book has never made me cry. But Skin Deep almost got me. Not because of the story really but because of certain things in the story. I really connected with Ryan and the situation with his mum. Although my mum isn't like Ryan's mum she suffers with agoraphobia and life it difficult sometimes. It's hard to see someone you love trapped in their own home. I really did enjoy Skin Deep and I like I said, it almost got me. I'm sure there is a book somewhere that might make me shed a tear but nothing has yet.
9) Your guilty pleasure book.
Possible something like Gossip Girl by Cecily von Ziegesar haha! I even watch the show. I know I know!! You don't need to say anything!
10) A book that took you out of your comfort zone.
This may sound like a strange choice but I'm going to say Seraphina by Rachel Hartman. Its because of all the politics that goes on in the book. There is a lot going on and I hate politics, it's always wrong and in our country we're living with an idiot of a Prim Minister who is all about himself and his rich friends. And when Seraphina started to get into all the politics I wasn't sure if I would last but I loved the story and I can't wait to read the next book.
Thanks for a great selection of books to look up! If you would like to take part in Chuck a Book then please email me at v
ivienne_dacosta@hotmail.com
.