With the publication of Wattpadd sensation, After by Anna Todd, imminent. I am pleased to be able to offer you a taster of what's to come. Check out the extract below to whet your appetite
.
Page – 13
The next morning Steph is not in her bed. I would like to get to know her, but that might be difficult if she's never around. Maybe one of the two boys that she was with was her boyfriend? For her sake, I hope it was the blond one.
Grabbing my toiletry bag, I make my way to the shower room. I can already tell that one of my least favorite things about dorm life is going to be the shower situation—I wish each of the rooms had their own bathrooms. It's awkward, but at least they won't be coed.
Or . . . I had assumed they wouldn't be—wouldn't everyone assume that? But when I reach the door, sure enough, there are two stick figures printed on the sign, one male and one female. Ugh. I can't believe they let this kind of thing happen. I can't believe I didn't uncover it while I was researching WCU.
Spotting an open shower stall, I skirt through the half-naked boys and girls quickly, pull the curtain closed tight, and undress, then hang my clothes on the rack outside by blindly poking one hand out of the curtain. The shower takes too long to get warm and the entire time I'm in there I'm paranoid that someone will pull back the thin curtain separating my naked body from the rest of the guys and girls out there. Everyone seems to be comfortable with half-naked bodies of both genders walking around; college life is strange so far, and it's only the second day.
The shower stall is tiny, lined with a small rack to hang my clothes on while I shower and barely enough room to stretch my arms in front of me. I find my mind drifting to Noah and my life back home. Distracted, I turn around and my elbow knocks into the rack, knocking my clothes to the wet floor. The shower pours onto them, completely soaking them.
"You've got to be kidding me!" I groan to myself, hastily cutting the water off and wrapping my towel around myself. I grab my pile of heavy, soaked clothes and rush down the hall, desperately hoping no one sees me. I reach my room and shove the key in, instantly relaxing when I push the door closed behind me.
Until I turn around to see the rude, tattooed, brown-haired boy sprawled across Steph's bed.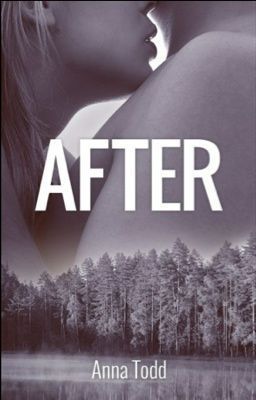 Want to know more about the book?
Tessa Young is an 18 year old college student with a simple life, excellent grades, and a sweet boyfriend. She always has things planned out ahead of time, until she meets a rude boy named Harry, with too many tattoos and piercings who shatters her plans.
If you haven't worked it out already, this is a One Direction fan fiction novel. Ideal for all the One Direction fans out there.
Google Play: bit.ly/1pgjfOW
Waterstones: bit.ly/1oOrMt3