I had hoped to post before Christmas, but unfortunately life took over and I didn't get a chance to post anything. Anyway, in December, I was lucky enough to be invited to attend the Bookish Brunch at Walker Books, where we got a peek at the books they were publishing over the Spring and Summer of 2015. It was lovely to catch up with all my blogging friends, as well as some lovely peeps from Walker Books, including Sean Moss, Victoria Philpott and editor extraordinaire, Annalie Grainger. I also got to chat to the lovely Maria, the designer who always puts a smile on my face whenever we meet. And to top it all off, I got to spend time with the amazing, Non Pratt, author of Trouble, which is being nominated all over the place for awards.
Non Pratt
I thought it might good to break the books down, so I am only showing the books coming out in Spring in this post, but I will be showing the Summer books within the next few weeks too. Let's spread the excitement out!
The first book we heard about was I'll Give You The Sun by Jandy Nelson which is being published in April. Before it's release, The Sky Is Everywhere, Jandy's first novel, will be republished with a brand new cover in February. The new book has been described by Phil Earle, author of such delights as Saving Daisy and Being Billy, as a '24 carat corker', so I can't wait to read it. Jandy couldn't be at the event, but she did prepare a video to tell us all about the book. It is a story of love, but not just any love, all kinds of complicated love. It revolves around the relationship of twins, Noah and Jude, who are inseparable and what happens to them after tragedy strikes. The title of the book came from a game the kids play in the book where they divide the world between them. If you are fans of John Green and Rainbow Rowell then this is the book for you.
This is the Candlewick cover from the US, as I couldn't find the Walker cover online; although it isn't that different. This is being described as the YA version of Orange is the New Black. Sadie, the main character is a good girl, but a twist of fate finds her in jail doing time for her sister's crime. The author, Stave Watkins, can give an air of authenticity to his writing, as he works in a juvenile centre as a literary consultant. The best line I've heard to describe this book is ' just because you're not guilty, it doesn't make you innocent.'
This is the second book in the Lumatere Chronicles which will be published in February. Many of you may remember Melina Marchetta, from her book, Jellicoe Road. This series is an epic fantasy and will appeal to fans of Tamora Pierce and George R.R. Martin.
Who would have thought that Simon Lewis from the Mortal Instruments series would be training to be a Shadow Hunter? Surprised, eh? Well thanks to Cassandra Clare and some of her fabulous author friends such as Sarah Rees Brennan and Maureen Johnson, we have a whole series to look forward to as we follow Simon through his training. This story will be broken down into ten e-shorts which will be published over ten months. Exciting news!!
This book has already been published in Canada, but won't be with us until March. This is a life affirming, original love story, about a boy called Adam, who attends an OCD support group, where he falls in love with Robin. If you like authors such as Rainbow Rowell and Mark Haddon, then this is the book for you.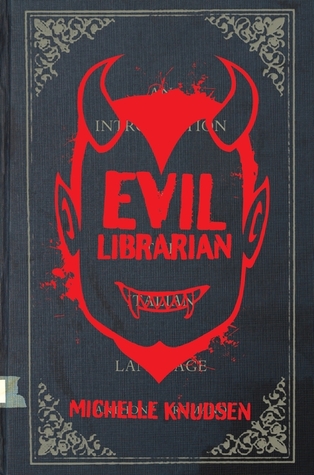 This is described as a comical horror - a unique blend of Buffy and Glee. At the blogger brunch, we got to watch the trailer, which was amazing. I couldn't resist sharing it below.
If you loved the Point Horror series and the Goosebumps books by R.L.Stine, then you will enjoy reading these.
Lottery Boy by Michael Byrne will be out in May. It is the story of a 12 year old homeless boy and his dog, on the streets of London. When the boy comes into possession of a lottery ticket and realises he claim it, what will he do to get the money? Who will he trust?
Ideal book for fans of Frank Cottrell Boyce's, Slumdog Millionaire.
So there you have the books coming out from Walker Books through out Spring. Which one are you looking forward to the most?