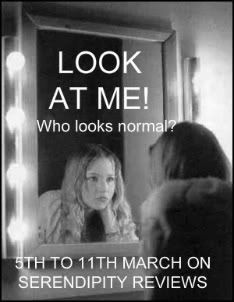 Next week on the blog I will be hosting a blog special entitled Look At Me! The whole week will cover reviews, guest posts and personal posts looking at how we view ourselves. It concerns me that within the world of the teenager, the way you look is so vitally important and I have taken three books that deal with similar issues to this to concentrate on.
So next week I will be featuring:
Skin Deep by Laura Jarratt
The Duff by Kody Keplinger
I want to smash the word 'normal'! If we all looked the same, the world would be a boring place. So come and join me for a week about self image.