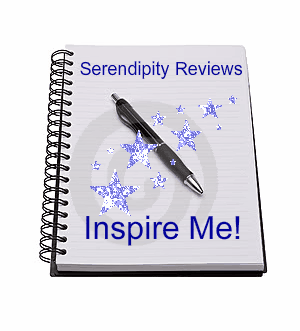 April sees the publication of Barbara Mitchelhill's new book 'Road To London', a fantastic adventure featuring William Shakespeare. I will be reviewing the book later today, but for now I would like to pass you over to Barbara to talk about what inspired her to write her new book.
I have had a long love affair with the theatre. It's my ideal evening out and, providing it's a good play, I can see it five or six times over – but it's not like watching a film again. With every performance, there's something wonderful and different. Watching a live performance is very special.
Because I love the theatre, I admire playwrights greatly and the two who are right at the top of my list are William Shakespeare and Alan Ayckbourn. You may be surprised at the latter but Alan Ayckbourn is, to my mind, the 21st Century Shakespeare. He is practical and hardworking in that he constantly comes up with a new play to suit his own company of actors in Scarborough just as William Shakespeare did for the Chamberlain's Men in 16th Century London.
I love the theatre. I love writing historical fiction. So what better than to write a novel which involves Mr Shakespeare himself?
My premise for the storyline was this: was a teenage boy living in 1599 much different from one living in 2012? Wouldn't he admire successful people and hope to achieve success for himself, just as today's boys admire and emulate pop stars and top footballers? And if that teenage boy lived in a small town called Stratford upon Avon, wouldn't he be likely to admire the town's famous son, William Shakespeare? Shakespeare had been a bit of a Jack-the-Lad in his youth and had run away from home to find fame and fortune. He was so famous that he wrote plays for the Queen. (Probably the equivalent of Simon Cowell producing the X Factor.) What boy wouldn't admire him and want to do what he had done - escape his home town and head for London to make his fortune?
And that is simply how Road to London began. When Thomas (my teenager) joins the Chamberlain's Men he lives and works alongside Shakespeare. We know so little about William Shakespeare himself that it's a delight for a writer to feel free to 'flesh him out' - especially when the poor soul develops a bad case of tooth ache and Thomas takes him to a tooth puller whose idea of hygiene and pain relief is quite alarming. Researching 16th Century London was wonderful and I became so immersed in it that it's amazing that the book got written at all. I loved learning about the life of ordinary people and the life of actors in particular. It was pure joy.
Road To London will be published on the 5th April.
To find out more about Barbara Mitchelhill:
Twitter: @bmitchelhill
Facebook:
http://www.facebook.com/pages/Barbara-Mitchelhill/201550546527508
Website:
http://barbaramitchelhill.com/