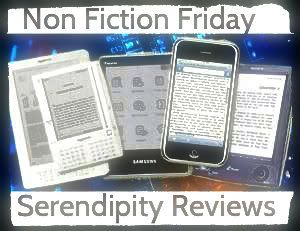 Book Summary
A wonderful collection of fun rhymes and easy to learn massage routines, all beautifully illustrated to bring calm, relaxation and a positive tactile experience for parent and child. Routines can be carried out in a seated position working over clothes, to involve massage of the back, shoulders, arms and head only. Alternatively, if offered as part of a bedtime routine, or to a disabled child who cannot sit unaided, or to soothe at times of poor health, the routines can also be performed in a laying down position with or without the use of oil/cream. Suitable for all children over 18 months of age.
This is an unusual review to me as I don't normally write them for self published authors but this book caught my eye. I happen to know the author Melanie, but I know a lot of authors so I don't want you to think that my review is influenced by that. One of the reasons I wanted to review it was because a percentage of the price will be donated to Cheshnut Tree House which is a local children's hospice that is invaluable to Sussex as it is one of a kind, which provides whole family support when a child or young adult is suffering from life limiting illnesses.
So to the book itself, it consists of seven short stories ranging from going to the seaside to making a pizza. Each story has a page of detailed instructions with excellent graphics to show you how to carry out the massage on the child.
Now I never gave my children massages when they were little, but I do wish I had, because I am aware of the benefits they can provide for the child. It has been a common pastime within families around the world for many years. It has been noted that massage is excellent for soothing and relaxing children and parents who have used this book found it extremely beneficial for older siblings of new born babies when included in their bedtime routine.
The graphics in the book were created by a rather young yet very talented young boy and really add a friendly quality to the production of the book.
Each massage looks relatively easy to follow and I would imagine after using the stories a few times they would be easy to be repeat on a regular basis with the child being able to join in the fun of remembering the story itself.
I asked Melanie if she could tell us a little bit about herself so that you can see she really knows her stuff.
Hello. My name is Melanie Garlick. I am a Massage Therapist and I trade under the name of "Melanie's Therapies". I practise a number of different therapies to include massage for relaxation (Swedish body massage), deep tissue massage, Indian head massage and pregnancy massage. My latest therapy includes massage for parent& child through the use of rhyme.
Earlier this year, I completed a course run by Mary Atkinson entitled "Positive Touch for Children", where we partly worked on the idea of providing story massages for children using a variety of massage routines combined with a little imagination. With a keen interest in creative writing in general, I subsequently went on to write my own collection of fun, rhyming story massages aimed at parents and carers of young children, all of which are set out in this book. I have taken these stories to local playgroups, NCT groups and events where parents gather, teaching the routines to the parents and carers and in some cases to children too. I also host my own gatherings at home (Mums, Mugs & Massage Parties) to include a story massage session for parent and child, as well as a relaxing mini massage treatment for Mum with delicious tea and cake to follow! The feedback I have received from parents about my story massages has been amazing. One particular client whom I massaged throughout her pregnancy and beyond, claimed that the sibling of her new born baby had benefited greatly from the special attention my story massages offered her, particularly at bedtime.
My own children, now aged 16 and 11, have both been brought up with regular massages from an early age. They continue to enjoy massage, be it for exam stress, muscle tension from playing vigorous sports, or just for relaxation purposes. Massage has played a significant role in their lives and I genuinely believe it provides an excellent source of bonding between parent and child, making a difference to their emotional health and wellbeing.
I qualified in Body Massage with Anatomy & Physiology with the International Institute of Holistic Therapies (IIHHT) at Lincoln De Montford University in 1999. I have gained further qualifications in various therapies since that time. I am also a Member of the Federation of Holistic Therapists and remain fully committed to continual professional development. I am also a member of a local forum of practitioners in Worthing and surrounding areas, whose aim is to share our professional expertise and combined parenting experience to provide information, resources and services to support couples during pregnancy, birth and beyond.
I hope you and your children get many moments of pleasure from my rhymes, and remember you don't have to be a child to enjoy them!
Now Melanie has kindly provided me with a copy of Would You Like A Massage? to give away to my lovely readers. So if you would be interested in winning a copy, then please leave your email address in the comments box with a comment about why you would be interested in winning this book. The competition is UK only and will close on the 25
th January.
If you aren't lucky enough to win then you can purchase one
here.