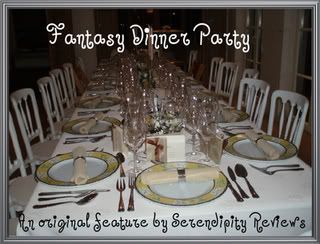 Lena Coakley, author of Witchlanders allows us to take a peek into her dinner party with the witches! I might just hide under the table for this post as there are some scary witches attending!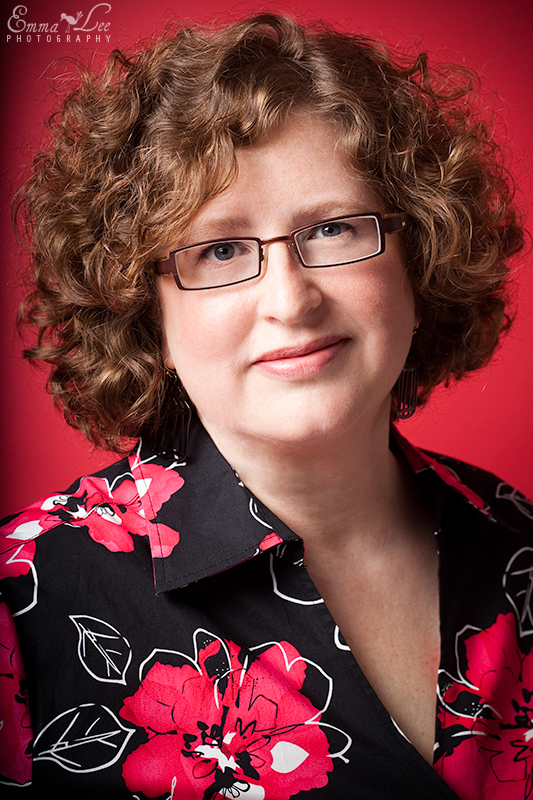 This Halloween, I'll be honouring my all-time favourite witches by hosting a sumptuous dinner party for them. For this one night, the war between good and evil will be suspended, as witches as diverse as Samantha Stevens and Bellatrix Lestrange sit down together to dine on courses inspired by themselves.
This is a very personal list. You may not have heard of some of these guests, but many, like Princess Langwidere and Gillian Holroyd, have been shaping my idea of what a witch is for a very long time. They all inspired me when I sat down to create the witches in my own book, Witchlanders.
So pull up a chair and join us! I imagine the conversation around this table will be quite fascinating.
Gillian Holroyd (good) from the film Bell Book and Candle
Bell Book and Candle was one of my earliest favourite films and probably had a lot to do with my life-long fascination with witches. Gillian, played by Kim Novak, is a beautiful beatnik witch who likes to go around barefoot with her cat Pyewacket draped around her neck like a stole. Her brother Nicky (played by Jack Lemmon) plays the bongos at the hip Zodiac Club. He can zap the New York streetlamps on and off, but it's Gillian who has the real power—at least until she makes the mistake of falling in love. When I was a kid, I found the idea of hip New York beatniks to be just as foreign and fascinating as the idea of witches!
In honour of Gillian, we'll start our dinner party with stardust martinis, just the way they way they make them at the Zodiac Club.
Serafina Pekkala (good) from Philip Pullman's His Dark Materials series
I've always thought that a witch's greatest ability was flight, and no witch loves flying as much as Sarafina Pekkala. As she says in The Golden Compass, "A witch would no sooner give up flying than give up breathing. To fly is to be perfectly ourselves." Instead of a broom she uses a branch of cloud pine, and, although she feels the cold when she flies, Serafina would never wear something as prosaic as a coat, because then she wouldn't feel "the bright tingle of the stars, or the music of the Aurora."
Since Serafina is a Finnish witch of the Lake Districts, our stardust martinis will be served with appetizers of smoked salmon and cloudberries on dark rye bread. Serafina's dæmon Kaisa, a grey goose, likes them, too!
Bellatrix Lestrange (evil) from J.K. Rowling's Harry Potter series
Although Harry Potter's main nemesis is, of course, Lord Voldemort, no one can beat Bellatrix for the sheer, insane delight she takes in creating mayhem. Sentenced to life imprisonment for using the Unforgivable Cruciatus Curse to turn her enemies insane, Bellatrix escapes to strike a crushing blow to Harry, by killing his uncle Sirius. In the films she is played Helena Bonham Carter who creates one of the most chilling moments
in the series when she gleefully taunts the heroes with the lines "I killed Sirius Black! I killed Sirius Black!"
In honour of Bellatrix, our soup course will be watery gruel, such as she became used to eating in Azkaban prison.
Princess Langwidere (evil) from Ozma of Oz by L. Frank Baum
Although many people are familiar with the adventures of Dorothy Gale in The Wizard of Oz, few people have read Baum's wonderful sequels, which introduce new characters like the patchwork girl, Tik-Tok, and the Gump, a flying sofa brought to life. In Ozma of Oz, Dorothy meets Princess Langwidere, a witch with a collection of thirty heads that she can wear interchangeably on her neck. Langwidere spends only ten minutes a day on affairs of state (she is the ruler of the land of Ev), but she would much prefer to spend those ten minutes admiring the beauty of the head she happens to be wearing. She's become a little bored with the heads she has, however, and would very much like Dorothy's to be the thirty-first in her collection.
In honour of Princess Langwidere, our next course will be a mirrored plate with nothing on it, so that guests may admire their beauty (or lack thereof).
Samantha Stevens (good) from the television series Bewitched
"Oh my stars!" Samantha would say on seeing the assembled guests.
No, Samantha is not a very good feminist role model. Like Gillian Holroyd, she feels she needs to relinquish her power for a man—but although she has vowed never to use magic and to act like a typical suburban housewife, something always seems to come up to make her break her promise. For Samantha, and for many women, becoming the perfect housewife is a fantasy that is never quite attainable.
In honour of Samantha Stevens, our main course will be meatloaf and Jell-O salad, traditional fare of the 1960's American home.
Mabis (good) from Witchlanders by Lena Coakley
Of course I had to invite one of my own witches! Mabis grew up in the mountain covens, but hidden events in her past have made her turn away from her witch ancestors with scorn. She convinces her son, Ryder, that there is no magic in the world and that witches cannot really see into the future as they have always claimed, but does Mabis
I wouldn't eat the flower salad we'll be having in honour of Mabis. You might find things out about your future that you don't want to know.
Jadis of Charn, the White Witch (evil) from C.S Lewis's series, The Chronicles of Narnia
Jadis is probably the most frightening witch I remember from childhood. She made it "always winter but never Christmas" in the land of Narnia and only needs a hot drink and
some enchanted Turkish Delight to convince Edmund Pevensie to betray his family. With her beautiful sleigh and a wand that can turn people to stone, Jadis is the quintessential evil enchantress. As a child I found her fascinating, and I am quite sure I would have gotten into that sleigh right along with poor Edmund.
In honour of Jadis our dessert course will be—what else?—Turkish Delight.
Wow! That is one magical dinner party. Thank you Lena for sharing your favourite dinner guests with us. Witchlanders is available to buy on Amazon and The Book Depository right now.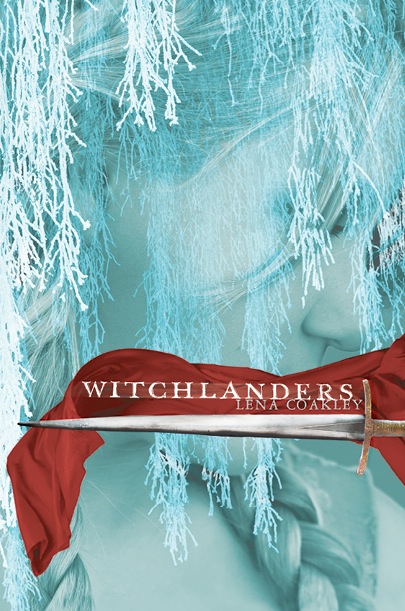 To find out more about Lena Coakley:
Twitter ID: @lenacoakley
Bio:
Lena Coakley was born in Milford, Connecticut and grew up on Long Island. In high school, creative writing was the only class she ever failed (nothing was ever good enough to hand in!), but, undeterred, she went on to study writing at Sarah Lawrence College. She got interested in young adult literature when she moved to Toronto, Canada, and began working for CANSCAIP, the Canadian Society of Children's Authors, Illustrators and Performers, where she eventually became the Administrative Director. She is now a full-time writer living in Toronto. Witchlanders, her first novel, has received two starred reviews and was called "a stunning teen debut" by Kirkus Reviews. It is a Junior Library Guild selection and an ABC new voices selection.