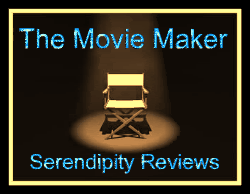 A new feature on Serendipity Reviews today called The Movie Maker where authors get to pick their ideal cast, directors, music as well as locations for the movie of their books. Phil Earle steps into the limelight today and settles down into the casting director's chair in order to pick his cast and director for Saving Daisy, his new book which was published on January 5th of this year. I will be reviewing Saving Daisy tomorrow on the blog. I will now pass you over to Phil.
Films were important to me before books.
Long before.
Maybe I was a typical lazy boy, but I much preferred stories on the big screen to ones printed on the page. I must have seen fifty films before I finished reading a book on my own.
In fact, films acted as a bridge to reading, as well into my teens I lacked the confidence to pick up a novel and read it. What helped me were novelisations of films I'd seen and loved.
Alright, there wasn't a lot of artistic worth to 'Predator' or 'The Karate Kid' – the novel, but they proved absolutely invaluable as they acted as a stepping stone.
Once I'd proved to myself that I could finish a book, it spurred me on to try others, stories that hadn't yet reached a cinema screen. As I read them, I thought of them as movies themselves, ones where I could cast whoever I wanted in the leading roles. It powered my imagination massively.
So in a way, casting roles for an imaginary film of 'Saving Daisy' should be easy, a joy even.
But I can't do it.
Largely that's because the many of the roles are for young people, aged 15-18, and as much as I admire actors like Freddie Highmore (Finding Neverland) or Chloe Moretz (Kick-Ass) they just aren't how I see Daisy or Jimmy in my head. What would excite me more would be to see unknowns in the title roles, maybe even people who have never acted before. That feels far more exciting, with the potential to drag really authentic, raw performances out of them.
What I do know is who I would like to direct a film of 'Saving Daisy', or 'Being Billy' for that matter.
And that is Shane Meadows.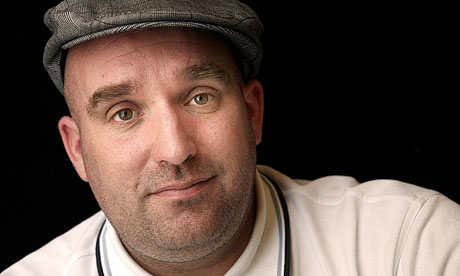 He makes films and television that I LOVE.
I first came across him over ten years ago, when he made a film called 'Twenty Four Seven'. Now I'm a bit of a sucker for a boxing movie anyway, but this is no Rocky III, this is gritty, painfully raw cinema, which reminded me of Ken Loach's brilliant films, like 'Kes'.
It didn't feel like I was watching a film, it was like I was eves dropping on real life. There was no rhetoric to the dialogue or emotive sweeping music to build
mood, just the most painfully real dialogue and performances I'd ever seen. I was transfixed.
I felt similarly about 'Dead Man's Shoes', a brutal movie about a man returning from military service to find his brother (who has learning difficulties) being bullied by a group of locals. Paddy Considine's performance remains one of the most chilling turns I've ever seen…oh and there's a twist to die for.
But the Shane Meadows film that really did it for me was 'This is England.'
I find it difficult to articulate why this film (and the two subsequent TV series, TIE '86 &TIE'88) move and captivate me as they do, but I think it's to do with the characters.
In Woody, Lol and Milky, Meadows chose real outsiders: Skinheads and Mods. Feared and often hated by the rest of society.
(Woody and Lol from THIS IS ENGLAND)
Yet he lets us love them. Makes us in fact, by stripping their harsh exteriors away, revealing the massive hearts that lie beneath.
Meadows never sugar-coats his stories. They seldom have traditional 'happy' endings, yet they are amongst the most heart-wrenching, engaging and truthful pieces of storytelling I've ever seen.
I desperately want my books to have the same heart and intensity as Shane Meadows films, and that is why he would be my dream director…
Thanks Phil for picking your perfect director for Saving Daisy. I am ashamed to say I haven't seen any of these films yet, but I shall make an effort to do so in the future.
Saving Daisy is out to buy right now. If you are going to buy it I would highly recommend the companion novel Being Billy too.
To find out more about Phil Earle: