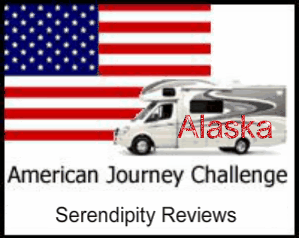 I now have a gorgeous post from Eowyn Ivey, author of The Snow Child, telling us why she chose Alaska as the location for her book.
I was born in Colorado, and when I was four years old my parents announced that we were moving to Alaska. I didn't want to go. I was very young, so I have only the vaguest memories of gathering my teddy bear, baseball and favorite books, and crying. A family friend, whose face I no longer remember, tried to comfort me and told me Alaska was a land of wild strawberries and black bears. You'll love it there, the person told me.
From then on in my memory, there is only Alaska. It is a part of who I am. Trout fishing with my dad in a tippy canoe. Feeding a bottle of milk to an orphan moose calf. Watching the National Guard track vehicles tunnel through 20-foot snow drifts to bring us safely to town during a storm. Eating black bear meat, barbecued over an open fire in our neighbor's yard. Aurora borealis and fireweed blossoms, silver salmon, blueberries, caribou on the tundra. Spruce kindling and February snowstorms. Dark winter days and summer's midnight sun.
When someone asks why I set

The Snow Child

in Alaska, the question feels upside down. Alaska is the only given. All of my short stories, my essays, and my novel aren't just set in this place – the landscape is a force that propels my plots and shapes my characters.
So rather than seeking a setting for my fiction, I was always searching for a story that could take place in Alaska. I found it in Snegurochka. I was shelving books at Fireside Books where I work when I came across a simple children's illustrated version of the Russian tale. A man and a woman, aging and sad, build a little girl out of snow and she comes to life. I felt a shock of recognition. This was it.
Spruce forest. Frost on the window. Fox tracks in the snow. A terrible, fearsome kind of beauty.
I had at last found a path into the novel I wanted to tell, a magical story set in Alaska.
I was recently asked what my favorite scenes are in

The Snow Child

. As I began to list them to myself, I realized they were all set in the wilderness – Jack's moose hunting, Mabel's journey into the mountains with Faina. Each of these moments is inspired by my own life here. My husband and I hunt moose each fall, and the meat provides our dinners for the year. In the winter, I love to hike through the snowy woods, looking for tracks and watching animals come and go. In a way, my novel is a sort of love poem to Alaska.
I can't imagine writing about anywhere else. It is too much a part of me. And there is so much about it I still don't understand.
One of my favorite Alaska writers is the poet and essayist John Haines, who died last year at the age of 86.
"I am living out a dream in these woods," he wrote. "Old dreams of the Far North, old stories read and absorbed: of snow and dogs, of moose and lynx … Having come, I will have to stay, there's no way back."
I am now lost in the dreaminess of Alaska. Thank you Eowyn for such a beautiful post.
To find out more about Eowyn Ivey:
Twitter: @EowynIvey
***************************
How would you like to win a copy of The Snow Child by Eowyn Ivey?
If you would like to enter all you have to do is leave a comment for Eowyn in the comments with your email address too, in order for me to contact you if you win.