The aim of this meme is to showcase books that you've received for review (or any book that you own and really want to read/review) but haven't yet got around to reading, in order to give the book some extra publicity.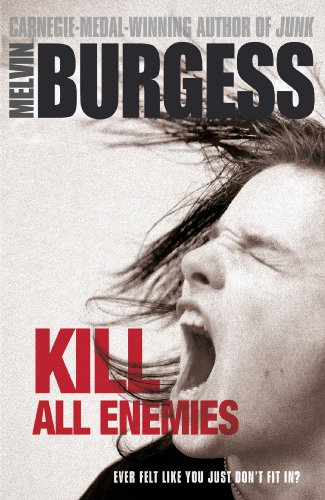 This one has been on my TBR since last summer. I have heard such amazing things about this author and his YA books. This is described as a really powerful read, one that will really make you think. Melvin Burgess is renowned for his contemporary fiction, even winning the Carnegie Medal for his previous book JUNK.
Everyone says fourteen-year-old BILLIE is nothing but trouble. A fighter. A danger to her family and friends.
But her care worker sees someone different.
Her classmate ROB is big, strong; he can take care of himself and his brother.
But his violent stepdad sees someone to humiliate.
And CHRIS is struggling at school; he just doesn't want to be there.
But his dad sees a useless no-hoper.
Billie, Rob and Chris each have a story to tell. But there are two sides to every story, and the question is . . . who do you believe?
I really must get around to this one soon!