California week came about because of Keris Stainton. When I realised her new book would be set in L.A. I decided to pack up the Winnebago and virtually travel around with her. Keris has written a fabulous post below with some amazing photos of the places she used in her new book, Emma Hearts L.A.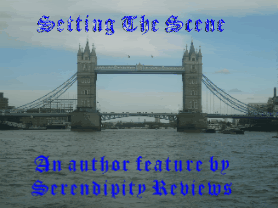 Before I started writing Emma Hearts LA, I didn't have much of an idea ab
out setting. I knew I wanted Emma to live on the Venice Canals - and I'd seen them in the film Valentine's Day - but I had no idea where the canals were in relation to Venice Beach or, indeed, the rest of LA. And despite having seen LA in numerous movies and TV shows over the years, I couldn't really conjure up a picture of it in my head in the same way I can with, say, New York. (Can you?)
So - and this is one of the best things about being a writer - I had to go and do a research trip. After looking at loads of different accommodation options, I realised I had to stay on the canals, since I wanted to experience LA in the same way Emma does. The apartment I stayed in (http://www.airbnb.co.uk/rooms/189850) wasn't quite as nice as Emma's house - it's the grey concrete block on the far right of this photo - but just look at the location!
I'd researched canal homes online before setting off and I'd already chosen Emma's house, so I went to have a look at it in real life. It was painted a deep red when I saw it online, but it's grey now, disappointingly. But at least I got to see the boats and the birds, opposite.
From the canals, I was thrilled to find that it's only a couple of minutes' walk to the beach. I did it on Google Maps a few times while I wrote the first draft of the book and then did it in real life. This was much better because Google Maps doesn't go onto the beach. And what a beach!
One of the things I really struggled to imagine before I went to LA was the Venice Beach boardwalk. Again, I'd seen it on TV, but it's such an odd place, you really have to experience it. Cafes, bars, shops; Botox, tattoo, "medical marijuana" and massage places all right next to the sand.
The other thing we found right next to the sand was the skate park. As soon as I saw it, I knew it had to go in the book. And the boy who loses his skateboard at the end of the video just may have sneaked into the book too…
We were having such a good time on the Boardwalk (I went with my friend Stella) that it was hard to drag ourselves away to actually do some research, but needs must and so we went off to do the Warner Brothers Studio Tour (it's a hard life). I really wanted to do it just to see what a working studio looks like, but it ended up feeding into the book in all sorts of different ways. In fact, the difference between the Friends set I saw with my own eyes and the one that showed up on the camera was a big inspiration. (Honestly - it didn't look at all like Central Perk in real life! So weird.)
I was in two minds about visiting the Griffith Observatory. It was quite far from Venice and seemed like an awful lot of effort, considering how warm it was and how relaxed we were and how addicted we'd got to people-watching at the Sidewalk Cafe, but I knew I'd regret it if we didn't go and, oh my goodness, was I right. Not only was it utterly gorgeous, it inspired the ending of the book.
It turned out to be so much more than a research trip. We were only there for three days, but Emma Hearts LA would have been a very different book if I hadn't gone. And book aside, we had a flipping' amazing time. Now when I think about LA, I picture this
And then I wonder when I can go back.
"A gorgeous, glam beach read." The Bookseller
"A breezy summer rom-com, with oodles of New York glamour." The Bookseller
Oh what a fabulous post! I can't wait until I can see Venice Beach for real. Thank you Keris for a fabulous post!