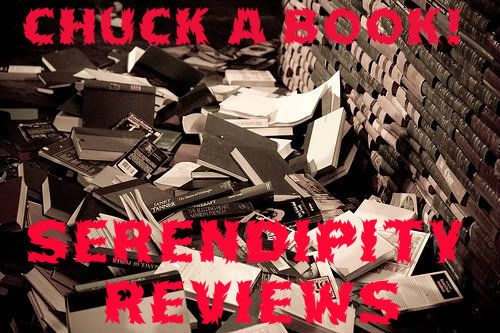 The first Chuck A Book since before Christmas! Today I have the lovely Lesley Clancy from
My Keeper Shelf.
1) The best book you have ever read.
I have so many favourites it's hard to narrow it down to one book! I absolutely loved On The Jellicoe Road and Saving Francesca by Melina Marchetta, they both made my heart hurt (in a good way of course!).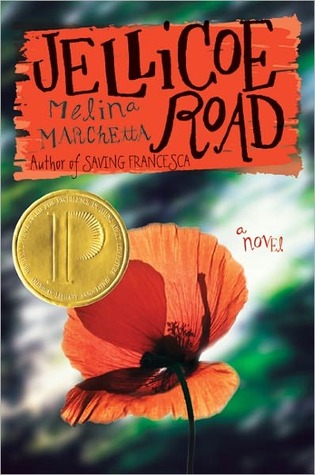 2) A book you loved from your childhood.
I loved Tom's Midnight Garden by Phillipa Pearce I still think about now and again when I see it in a book shop and keep meaning to re-read it as an adult but I'm a little bit frightened I might not like it as much now.
3) A book that made you laugh.
I love a good romance with a touch of sarcasm and laughed out loud at Strangers by Barbara Elsborg. I stayed up to 3 am reading it, I laughed, giggled and cried (3 times) it's an adult book so it's not for the faint hearted but I loved it's very British humour.
4) A book you could not finish.
I couldn't finish Dark Inside by Jeyn Roberts not because it was a bad book I was honestly scared and didn't want to carry on reading. I'm clearly a big baby!
5) A book that made you swoon.
I have many book boyfriends that have made me swoon; I have a new book boyfriend post every Wednesday and I NEVER struggle to think of new swoon worthy books. I swooned a lot at More Than Meets the Ink by Elle Aycart, the hero James looks like a tattooed bad boy but is in fact protective, patient and honest I love him to bits. It's another adult book but is completely swoon worthy.
6) A book you can't wait to read.
I'm the queen of pre-orders and have a huge list of books I can't wait to get my hands on. I'm really looking forward to The Crown of Embers by Rae Carson as I loved Fire and Thorns and I'm also desperate to see what Karen Marie Moning comes up with next in her new spin off series Fever World.
7) A series you have read and loved.
Oh my goodness I can't possibly just pick one! I loved Nalini Singh's Psy-Changeling series, Stacia Kane's Downside Ghosts, JR ward's Black Dagger Brotherhood and Ilona Andrews Kate Daniels series. They are all authors on my auto buy list.
8) A book that made you cry.
I sobbed my heart out at If I Stay and Where She Went by Gale Forman. I remember sitting at my kitchen table with tears rolling down my face, my daughters had to keep passing me hankies!
9) Your guilty pleasure book.
I've been reading loads of interesting books since finishing the Fifty Shades series and most could fall into the guilty pleasure category. My recent favourite was About Last Night by Ruthie Knox I loved it.
10) A book that took you out of your comfort zone.
I really enjoyed Grave Mercy by Robin LaFevers it's a kind of historical fiction with fantasy and romance thrown in. It's not my "normal" type of book but I really enjoyed it, I think anyone who likes Maria V. Snyder's Poison Study would probably enjoy it too.
Thank you Lesley for a great selection of books for us to now check out. If you would like to take part in Chuck A Book, please email me at
Vivienne_dacosta@hotmail.com