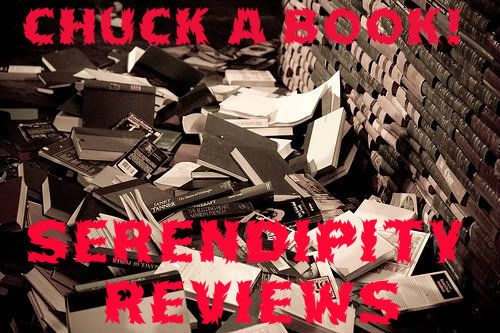 1) The best book you have ever read.
Oh my goodness, the best book that I have ever read. Do I have to narrow it down to just one?
I have to admit to being quite fickle. I'm happy to have my head turned by every new book I read! There are some amazing books out there, especially in the YA genre. Some of my favourites include Cassandra Clare's Infernal Devices series, The Hunger Games and anything by Maggie Stiefvater. But my all time favourite book, the one I re-read regularly, is Jane Austin's Pride and Prejudice.
2) A book you loved from your childhood.
My absolute favourite book from my childhood is Roald Dahl's Matilda. In fact I recently dedicated a Novel Nibbles post to this fabulous book!
I have to add that with two small people at home I am lucky enough to be exposed to some amazing children's books. So far my favourite book from their childhood is the Heart In The Bottle by Oliver Jeffers
3) A book that made you laugh.
The Book I'm reading at the moment, Memoirs Of An Imaginary Friend by Matthew Green, has some real laugh out loud moments. Although for as many spontaneous guffaws it has inspired, there are an equal number of poignant moments.
4) A book you could not finish.
I can't actually think of a book that I couldn't finish. Although there is the odd book that I struggled to finished and then regretted the effort.
5) A book that made you swoon.
There are so many fabulous book boyfriends in the YA world that I'm swooning left, right and center. I loved the romance in Under The Never Sky by Veronica Rossi and the protagonist Perry is totally swoon worthy!
6) A book you can't wait to read.
I'm really excited to read The Raven Boys by Maggie Stiefvater. She is one of the authors whose work I will happily pre-order before the synopsis or cover art has even been released.
7) A series you have read and loved.
I absolutely adore Cassandra Clare's Infernal Devices series. I can't believe that we have to wait until 2013 for the final instalment, Clockwork Princess.
8) A book that made you cry.
I'm such a crybaby! I cry at movies, books even department store Christmas commercials!
The last book I cried buckets over was The Knife Of Never Letting Go by Patrick Ness.
9) Your guilty pleasure book.
I'm a sucker for romance. I love to read trashy romance novels when I need to unwind, recover from and emotionally challenging read or when I'm lounging in the sun on holiday. The trashier and more predictable the better!
10) A book that took you out of your comfort zone.
Forbidden by Tabitha Suzuma. I challenge anybody to not feel out of their comfort zone reading a book about consensual incest! The remarkable thing about Tabitha Suzuma's storytelling is that although I felt uneasy, not to mention queasy at times, I also found myself simultaneously rooting for the couple.
Thank you Caroline for a great list of books for us to read about.