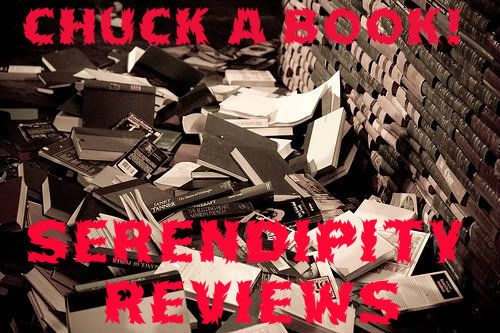 Today on Chuck A Book, I have the lovely Laura, also known as
Sister Spooky.
The best book you have ever read.
The Perks of Being a Wallflower by Stephen Chbosky
A book you loved from your childhood.
Charlotte's Web by E.B.White
A book that made you laugh.
One Seriously Messed Up Week in the Other Mundane Life of Jack Samonsite by Tom Clempson. Never laughed so much while reading a book
A book you could not finish.
Dracula by Bram Stoker.
I hope to finish it eventually but just can't get to the end just yet!
Just couldn't get into it at all.
A book that made you swoon.
Amy and Roger's Epic Detour by Morgan Matson
A book you can't wait to read.
Heart Shaped Bruise by Tanya Byrne. I've not heard ONE bad review….not one!
A series you have read and loved.
The Demon Trappers Series by Jana Oliver
A book that made you cry.
The Book Thief by Marcus Zusak
Your guilty pleasure book.
Confession of a Shopaholic series
A book that took you out of your comfort zone.
1984 by George Orwell
Thank you Laura for showing us a great selection of books. If you would like to take part in Chuck A Book then please send me an email at vivienne_dacosta@hotmail.com.